Are you using CopyAI for content creation? So you've come to the conclusion that the AI writing tool is no longer for you? Then it's simple; cancel your subscription fast and get refund.
You don't want to keep getting charged for a tool that isn't useful to you, unless of course you're Elon Musk, LOL.
Meanwhile, quick question.
What's the real reason you want to cancel?
The quality of text output is bad?
Too expensive?
The tool is hard to use?
It doesn't matter the WHY, you're definitely in the right place at the right time.
In this post we are going to show you step-by-step how to cancel copy.ai subscription the right way. We'll also go into details on how you can get refund as well as a better alternative.
So what is Copy.ai?
Copy.ai is one of the best AI copywriting tools in the market used by over 1,000,000+ professionals and teams. This includes popular companies like Microsoft, Nestle, eBay, etc.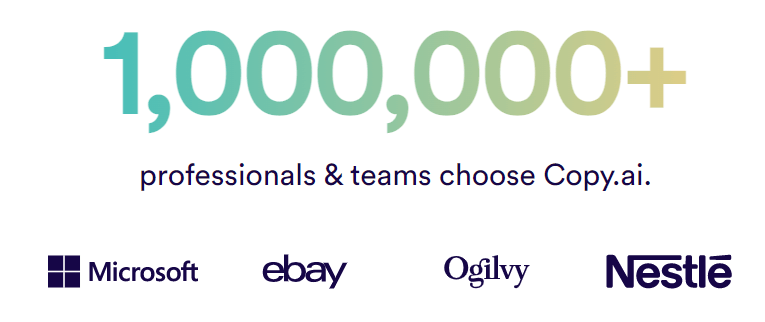 It is a direct competitor of Jasper AI (the obviously leading AI writing tool in the world).
It comes with over 90+ copywriting tools and templates that you can use for content creation. An excellent tool for short form content like Ad copies, blog posts, product descriptions and much more.
Even though CopyAI is an industry leader when it comes to creating content, it may be expensive for some people. It could also be hard to use.
There are a lot of reasons you may no longer want to use the tool, so here's how to cancel your subscription.
How to Cancel Copy.ai Subscription in 4 Easy Steps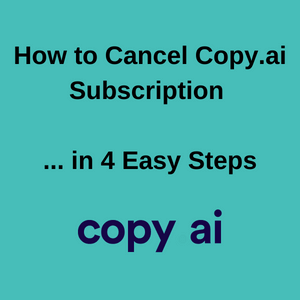 If you want to cancel your subscription, it's really easy.
Just follow the below easy steps and you should get this over with ASAP.
Step 1. Log in to your account
The first BIG obvious step is to ensure you are logged in to your copyai account. So if you're currently logged out, go to copy.ai website and login.
You'll be taken to the login page as seen below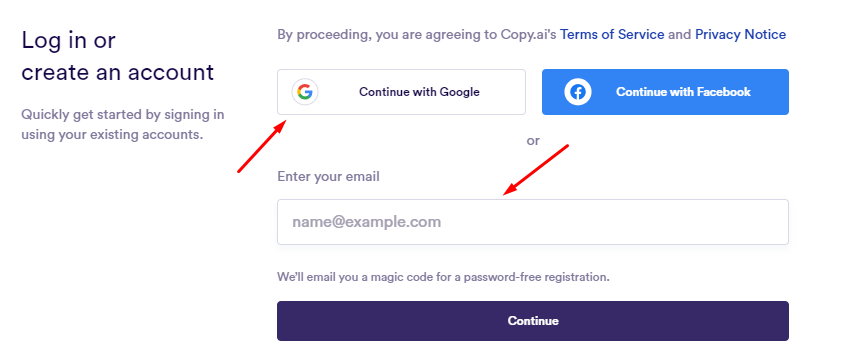 As you can see above, there are two ways to get into your account.
If you used Gmail during registration, then hit "Continue with Google"
Otherwise, enter your email in the box and click continue.
Follow the prompts and you should be in your dashboard.
Step 2. Go to the subscription tab
Now you're in the dashboard, go to the subscription page and here you will able to cancel your subscription.
Step 3. Cancel subscription
Second to the last step, cancel your subscription
Step 4. Confirm your cancellation
Finally, confirm that you want to really cancel your subscription and that's it.
Your account will be cancelled and refund will be made if you qualify for it according to their refund policy.
These steps should help you cancel your copyai subscription. If you don't want to go through all the steps, then simply send an email to cancel@copy.ai or chris@copy.ai
One of those two emails will reply and help you with the cancellation process.
If you want all your data removed, you can also specify in the email.
This should help them initiate a full copy.ai delete account process and remove your data from their database.
Factors to consider before canceling your Copy ai subscription
Refund policy
Before you cancel your copyai subscription, there is a very clear refund policy.
As stated in their terms of services, you will only get refund if it's not passed 10 days yet.
This means that if it's not more than 10 days since you subscribed to CopyAI, you will be able to get full refund.
So, if it is already past 10 days the only thing you can get is cancellation, no money back.
Plus if you cancel, you will still be able to use CopyAI until your subscription period expires
For example: 
If you subscribed for 1 month, when your account is cancelled you'll have access till the end of the month
After then, your account will be closed.
Effect on the quality of service
If you cancel, you will lose access to all of the features you enjoyed in your subscription plan.
You'll be limited only to the features offered in free plan.
Is your reason for cancelling because you can't use it?
How about watching some tutorial videos on YouTube?
CopyAI has a YouTube channel where you can learn how to use their tool. Maybe it could be of huge help.
Alternative options
Are you cancelling because you find CopyAI hard to use? Maybe you don't like the text output quality? Then you should go with a better alternative.
One of the reasons we've seen people cancel their copy.ai subscription is the learning curve involved.
So if you're looking for a better alternative to copyAI, we definitely recommend JasperAI
It is the best copy.ai alternative plus it's the most popular AI writing tool.
In fact, it is #1 AI Copywriting tool in the world right now
Excellent for long form content such as blog posts. You can also create any type of content with it including stories, marketing copies, and much more.
The dashboard is very beginner friendly so it's very easy to use.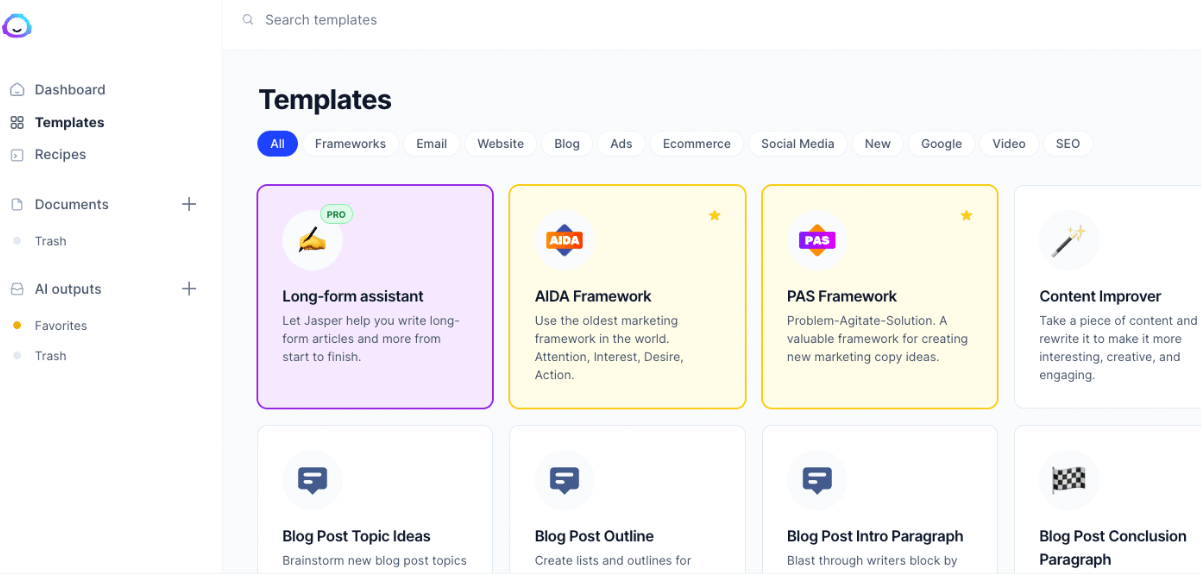 You can try it's 7-day FREE Trial and we're confident you'll like it.
Use the following link to try it for 7 days.
Conclusion on How to Cancel Your Copy ai Subscription
We always recommend CopyAI as one the best AI writing assistants for content creators.
You'll see it in many of our top list articles like the ones below;
5 Free Sites Like ShortlyAI for Content Writing in 2023
5 Best Twitter Bio Generators 2023: Thrive with Catchy Bios
5 Best Long Form AI Writer Tools 2023 for Full Blog Articles
Why? because they offer pretty much all of the tools needed to create almost any type of content.
The only downside is that it can be hard to use for beginners which is why most people end up not using it.
However, if you can get the hang of the tool you'll definitely fall in love with it.
If for any reason you are not happy with it, feel free to cancel and get a refund but you should be fast.
Send the support an email if you can't cancel the subscription yourself.
Don't forget, you have only 10 days to be eligible for a refund.
Also check out our alternative, JasperAI
and that concludes our tutorial on how to cancel copy.ai subscription
Is there any other reason you're deciding to cancel? Have any questions? Please let us know in the comments section.
Prosper Noah is the brain behind TipsonBlogging. A full-time blogger & SEO expert.  His tips has helped a lot of people start their own blogs, grow it and make money.