Who else wants to purchase the texta ai lifetime deal to create unlimited original content for their business? If this is something you want, you're definitely in the right place.
I personally don't like beating about the bush, I like to give people exactly what they want and as soon as possible.
Time is money of course.
So If you hate reading much and don't want to waste a lot of time you can quickly click the below button box to grab the deal right away.
If you want more details about this huge lifetime subscription offer from texta ai before you decide to buy, then keep reading.
I'll share everything with you shortly.
You see, recently I made a very thorough research and wrote an article on the best ai writer lifetime deal to help people who are looking to save money on ai content creation.
You can check the article if you want.
In that article, I listed the top 5 ai writing tools that are currently offering a lifetime deal, fortunately Texta ai is one of them.
BUT I noticed I didn't go into much detail explaining each of them and as a result, readers find it hard making a decision.
I love my readers and would do anything to make sure they are happy.
It's one of the reasons I decided to come up with this post today.
Enough of the stories right? Haha
Well, if you're new here and only looking for details about the texta ai lifetime deal, you're most welcome.
In this article I'm going to:
Show you how to claim the texta ai lifetime deal
Texta ai features and benefits
Pros and cons of this huge discount
Pricing
Who should use it and much more.
Should incase you're curious, below is the main highlights and key advantage of this lifetime deal:
You get instant lifetime access to Texta ai writer
There is 60-day money back guarantee to test the tool and see if you like it.
Enjoy access to all future updates
Sounds good right?
Then let's jump to it right away. I know how valuable your time is to you.
Just before we get started, here's a brief info about Texta Ai
Again, feel free to skip the intro.
What is Texta Ai?
Texta ai is a software that utilizes machine learning to help you generate high quality original content in a matter of minutes. It can write blog posts in seconds, social media posts, marketing copies, ecommerce product titles & description and lots more.
It's a very good alternative to popular ai writing assistants such as Jasper and Writecream and the amazing thing about texta ai is the fact that they are currently offering a lifetime deal.
No doubt, we all love to save money on our favorite software and tools.
If you claim the lifetime deal you save a lot money but this won't be available for long. In most cases, the deal can be closed anytime so you have to be fast about it.
If you're the type that procrastinates you're likely to miss out on this.
Why?
Here's what most people don't know; These are limited lifetime deals so when they are launched on appsumo, within a space of 1-2 weeks they get sold out.
So if you're really interested make sure you go for it immediately, you may come back and discover it's gone forever.
and, here we go.
How to Grab Texta Ai Lifetime Deal 2023
It's very easy to claim this deal, all you have to do is click through any of the links in this post and purchase.
However if you're a complete beginner, here is a step-by-step guide on how to claim it.
In a matter of minutes you should be up and running, creating content seamlessly for your business.
Simply follow the below tutorial.
Step 1: Visit this exclusive link and you will be taken directly to the lifetime deal page on Appsumo.
Is this your first time hearing about appsumo? it's a trusted platform where most of these ai writing tools launch their lifetime deals for customers to purchase.
If you've clicked on the link above, it should take you to appsumo landing page for texta ai lifetime offer, here's how that page looks like.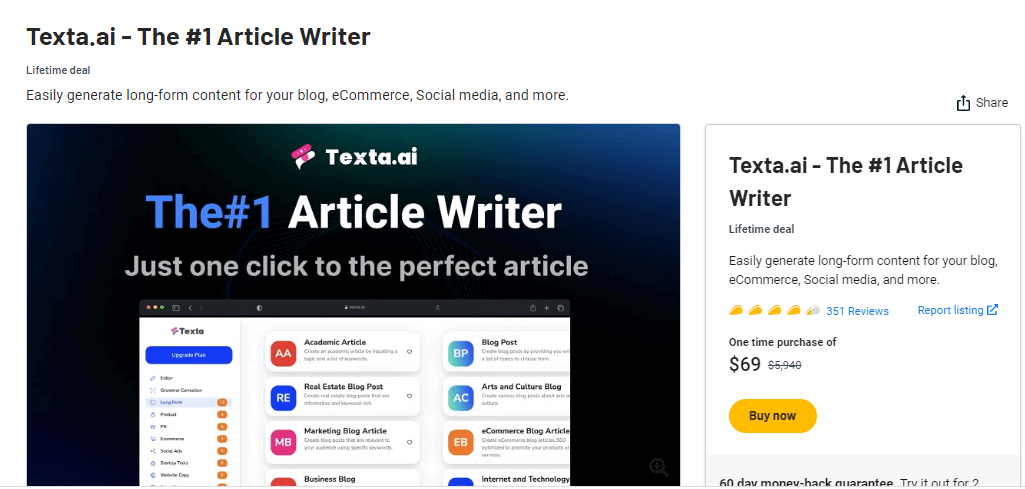 Step 2: When you've landed on the page above, if you want, you can check a few more details about the deal such as customer reviews and other stuff.
When you're ready to purchase, simply click on the "buy now" button and you'll be taken to the page where you can make payment.
From there you can go ahead to complete your payment.
Still need more guide? check the next step then.
Step 3: Now it's time to complete your payment to get instant access to texta ai copywriting tool.
On this last page, you are required to enter your payment details such as email address, to create an appsumo account.
Your purchase will be emailed to you there so make sure you enter a correct email.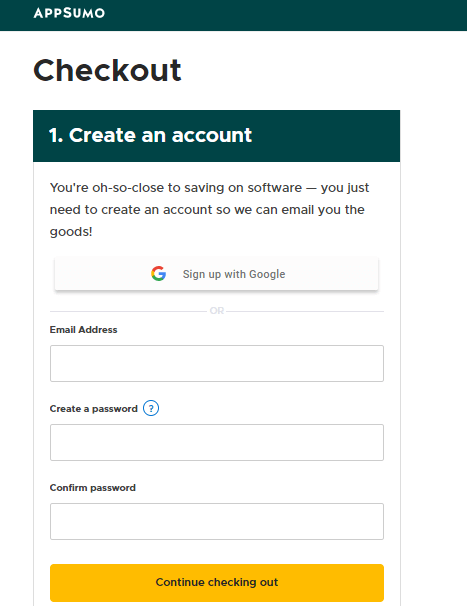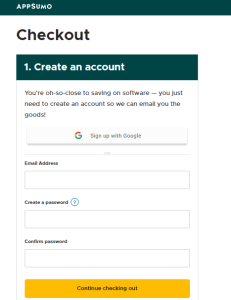 If payment is completed, then you've successfully grabbed for yourself the texta ai lifetime deal and you can start using it right away to generate content fast.
So what are you still waiting for?
Texta Ai Appsumo Deal ($69) full details
Below is what's included in this lifetime deal from texta.ai on appsumo
Lifetime access to Texta ai
Access to all future updates
Unlimited credits
1 User
Grammarly Integration
Create content in over 25 different Languages
Pro Writing Assistant
Zapier Integration (Coming soon)
Create Folders for your projects
Auto Save feature
Professional Open-ended text generation
Write in different styles
Keyword research
Editor
50+ copywriting tools
Create blog posts, ecommerce product titles and descriptions, marketing copy, etc
Generate highly engaging social media copies
Why Use Texta.Ai in 2023?
You may be asking questions like;
How good exactly is texta ai content generator and why should you use it?
What kind of content can it write?
Are there any unique benefits and features?
These are all very important questions to help you decide if to go for the ai writer or not.
No worries, I'll show you.
I'm sure you'll like them.
The following are some of the top benefits you get from this ai writing software.
1. Write in 25+ Languages
If you're a content creator who needs to write in other languages other than English this is the real deal. With Texta ai you can write articles, social media content and so much more in pretty much any language you want.
Quick Note: I like to be very honest and straight forward, you will need to purchase two codes on appsumo page in order to get access to the other languages texta.ai is offering.
It's clearly stated on the page that when you purchase two codes you have access to all available languages, so don't get confused.
2. Over 50+ tools for creating content
You're provided with all of the tools you need to create content easily and super fast ranging from blog articles, social media posts, ad copies for Facebook and Google, in fact name them.
Texta ai has over 50 tools that will help you generate content for your business, it doesn't matter what kind of copy you want created.
With the tools, just put in a bit of text and texta will go ahead and write for you.
If you want to take a closer look, here are some of the top tools offered
Blogging
This tool helps you generate blog articles within seconds. Just enter a topic in the search box and it will go ahead to create the article.
Don't forget, included in Texta ai to make your articles high quality are special features below
Grammarly to make sure your articles are without grammatical errors
Keyword research to help you find easy to rank keywords for your articles
In just 1-click you can generate a 1000-3000+ words original blog posts and the extra features that help your articles stand out is a no-brainer from texta ai
Social Media Content
If you're struggling with creating content for your social media then you've got texta to the rescue. A lot of us struggle with getting ideas for creating engaging social media posts.
You can use the social media feature to generate posts to promote your products.
eCommerce
Want to make more product sales in your dropshipping business or you have a store in general?
One of the best ways to get traffic to your store is optimizing for search engines which is where texta ai comes in.
It will generate CTR getting titles and descriptions for your products.
3. Get Content Ideas and conquer writers' block
Writer's block is one of the biggest nightmare of content marketers. There are days where you can't even think of what to write or just don't feel like it.
Writing is not easy, and this is why Ai content generators such as texta ai is on the trend right now.
You no longer have to struggle with writing, in a matter of minutes you can use texta to generate a ton of ideas for creating content.
Name it;
Blog post topics
Titles
Headlines
keywords and much more
In summary you can generate ideas for anything in general that has to do with content creation.
Honestly, this is a very good deal if you plan on purchasing.
There are even more features and benefits you'll discover when you're in your texta dashboard.
I definitely can't list everything, you don't want to take the whole day reading my post right? haha.
So what are you still waiting for? Why not go grab this tool right away and start creating content?
Don't forget, there is 60 days money-back guarantee if you are not happy with it.
Really nothing to lose.
Yes, really.
So go for it.
Just test it out and see for yourself.
Texta Ai Appsumo Deal Pros and Cons
Now let's be real with ourselves, a product that costs $29 per month is being offered at $69 only for a one time price?
What's the catch here? Are there any setbacks?
Let's see
Pros
You're literally saying goodbye to monthly payments (use for a lifetime)
Access to all future updates and feature releases
Test the tool for 60 days and decide if it's right for you or get your money back – a huge relief
Ai content writer used by over 27,000+ business and professionals, this means it's real good
Cons
You need to purchase two codes to get access to all languages available on texta ai
Recent reviews on appsumo say the tool is no longer worth it.
You should grab this deal and see for yourself.
I checked this myself and the only set back I see here is the recent complaints so below are better alternatives to the texta ai lifetime deal.
Alternatives to Texta ai and other better AI writer Lifetime Deals
Writecream Lifetime Deal – $59: My No. 1 Pick and the best ai writer lifetime deal (best for highly customized cold emails and marketing copies)
WordHero Lifetime Deal – $89: An all round ai content writer for generating blog posts, social media copies, ads, emails, etc..
Nichesss Lifetime Deal – $69: Best for finding profitable ideas for any niche and creating copies for them
All of these alternative ai content writer lifetime deals can be bought on appsumo.
If you're finding it difficult making a choice, then go for writecream, it's the best at the moment and most affordable.
It has everything you need.
Final Verdict on the Texta Ai Lifetime Deal
What do I think about this huge discount from Texta?
If you ask me, I'll say you go for it.
You've see all of the benefits and features + it's very affordable and most importantly there is a money back guarantee.
I love products that offer you a guarantee, with this one you have 60 days to test it.
That's massive coming from the guys at Texta, they trust their stuff to deliver.
Go ahead, grab this deal and let me know how it goes.
Do you have any questions? Please leave them in the comments section.
Prosper Noah is the brain behind TipsonBlogging. A full-time blogger & SEO expert.  His tips has helped a lot of people start their own blogs, grow it and make money.