Let's face it.
We've got relatives, friends etc.. abroad  and most times we want to support them financially
Innit?
Obviously, in order to do that you'll need an app that will help you in transferring money straight to them without hassles.
Something that won't take much time.
Just hit send, and within a few minutes the money gets credited to their bank account.
That's exactly what I'm going to be talking about today.
In this post am going to reveal to you an app that you can use to send money from Nigeria to Ghana and other african countries and as well transfer from other countries to Nigeria easily and fast.
Literally you can transfer money within Africa.
Need something like that?
If yes, then keep reading.
There are Lots of Apps Out There
No doubt, if you are looking to do something like these, there are lots of apps out there if you search google but the problem is;
Are they actually legit?
How long they've been in the business?
How fast is the service?
And so on
So which one exactly is the best that you can rely on for fast and swift transactions?
Fxkudi
Yup!
FxKudi app is the answer.
You ever heard of it?
Atleast you've heard of the term "kudi" which means money.
Lol
and fx which means exchange.
You are getting the gist and hint, right?
Anyway, let me now go ahead and show you:
What the app is all about
How it works
etc.
So you can get started with sending and or receiving money to and fro Nigeria, Ghana and other countries.
As if that's not enough, am also going to show you step by step how to download the app, signup and get things rolling for you as soon as possible.
No need to waste time.
Time is money as you already know.
What is the FXKudi App?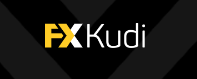 FXKudi, a Ghanaian fintech company, was launched in February 2022
That's about 2 years+ since they've been helping Africans send and receive money easily and fast.
Payment issues is one of the problems we are facing here in this part of the world, Africa.
FXKudi saw that and decided to provide a permanent solution to the problem in the form of a mobile app.
and it's even free.
Now you can easily send and receive cash across africa straight to bank account from the comfort of your home and mobile phone and then you can withdraw at nearest ATM.
Really cool right?
How does the Fxkudi app work to Send & Receive Payments?
At the moment, you can send and receive in about 6 countries in africa including Nigeria, Ghana, Togo, South Africa and Benin Republic.
More to be added soonest as seen below; 

All you need to get started with fxudi is to download the app and signup for an account, verify and start transacting.
I'll show you how to go about this.
#1. Download Fxkudi App
The app is available for android and iPhone users, go here to the money transfer page and you'll be able to learn more and see all details about the service.
Just click on the app logo for android and or iPhone and it will take you to store to download immediately.
Alternatively, click here to directly download for android users and here for iPhone users
#2. Sign up for an account & Verify Identity.
Now you have to register your account at fxkudi
Make sure you enter your correct information such as email and phone number and most importantly you have to verify your account before you start performing transactions.
Know your Customer.
Am sure you've heard of that.
Just a few things will do;
A means of identity such as international passport should do
Your date of birth
That's pretty much it.
When all is completed, you can login and seamlessly carry out transactions.
Yo!
As simple as that.
#3. Start Sending and Receiving Money
Now that your account is up and running, the next thing you want to do is enter your dashboard and start sending money.
Let's say you want to send money from Nigeria to Ghana, South Africa, etc..
Just enter the receiver's bank account details and off you go.
Select the receiver's country and Hit the button.
Boom
The payment will be sent.
Now what's more easy than this?
FXkudi makes money transfer super easy and fast, so go ahead; download their app, signup & verify your account and start making transactions.
and that's it.
Before I forget, there's also a feature in the fxkudi app which allows you to request for a virtual dollar card you can use in shopping on popular marketplaces like eBay, Amazon as well as pay for stuffs online in USD.
If you need this, you can request from your fxkudi app.
Hope this post helps and let me know if you have questions
Prosper Noah is the brain behind TipsonBlogging. A full-time blogger & SEO expert.  His tips has helped a lot of people start their own blogs, grow it and make money.