If you want to start your website or blog and would love a free 60 day trial web hosting then you're in the right post.
I'll be listing 3 very good providers with such trial period in 2023 and as a bonus; I'll be adding some other ones that offer you up to 97 days trial (3 months free web hosting) plus the link to get you started as soon as possible.
In fact; no credit card is needed to activate most of them
So check it out:
The Free 60 Day Trial Web hosting Providers 2023

As seen above, you can try hostbuddy free for 60 days and it was rated #1 webhosting service in 2020.
It's a low price host and they offer unlimited webhosting, wordpress hosting etc.
UNIQUE Hostbudy Features
Robust SSD Plan for 99.9% uptime of your website
Free Database backup: you get your website backed up for free and can restore at anytime through their cpanel
CDN Integration: When you install this, you can expect a superfast website as all contents will be served through a cdn; content delivery network)
Prevent Hacking: Unlike other servers Hostbuddy has a built-in solution to block attacks and exploits
Upgraded Email Service: Instead of the free email service that comes with cpanel with limitations, they've gone ahead and invested additional money to purchase a more advanced email system so their customers can have faster and better email service
24/7 live chat support
Cpanel
1 click wordpress install if you want to setup a wordpress website
full time security and updates
Unlimited Websites
Unlimited Database
Unlimited Space & bandwidth
Unlimited Mailboxes
Unlimited Free SSL
Etc.
Duration: 60 days
Try Hostbuddy Free for 60 days
Digital Ocean is one very popular cloud website hosting provide; I've personally used them back then when I was building stmp email servers.
They provide you with 2 months free trial (60 day trial) through what they refer to as $100 credits which means when you signup right now, you get $100, 60-day credit to use.
It's one of the best out there and it gives you the ability to host up to 10 websites/blogs (you don't need to worry about a lot of visitors to your site as it provides unlimited traffic and databases as well).
You have lots of option with digital ocean too, so you can chose from over 6 servers to work with such as ubuntu, CentOS, fedora, debian etc.
This gives you total freedom and control over your website.
Digital Ocean Features:
60 days free credit for $100
1 click installation app to enable you setup blogs, CMS like WordPress, or forums within few minutes
Host up to 10 websites/blogs
Dedicated ip
Email Support 24/7
You own your hosting environment
Pay as you go
etc.
Duration: 60 days
Try Digital Ocean Free for 60 days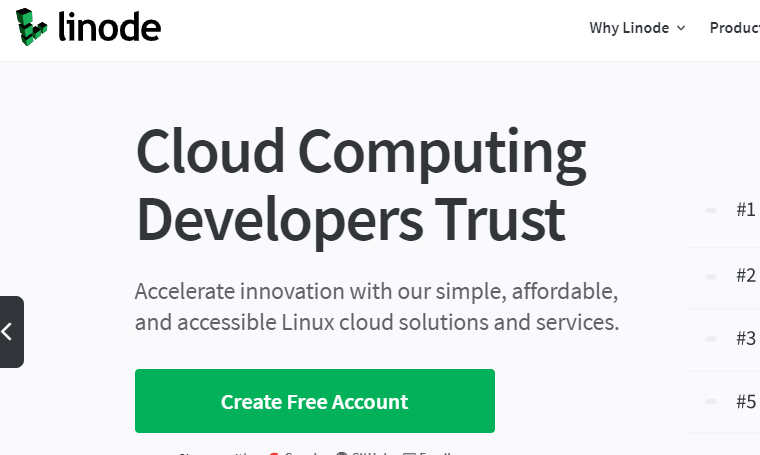 Linode is another cloud hosting provider; a bit similar to digital ocean and it was launched in 2003 by Christopher Akah.
Over those years, they've gone ahead and established data centers in countries like Japan, Singapore, England and Germany, and they offer a $100 credit for 60 days to try their webhosting plus free website migration.
Linode Features:
Free website migration
free $100 credit for 60 days
24/7 phone/email Support
Site backup
Free cpanel
They offer managed hosting services
Duration: 60 days
and that's it with 60day free trial hosting providers.
I'll go ahead now to show you ones with 90 to 97 days trial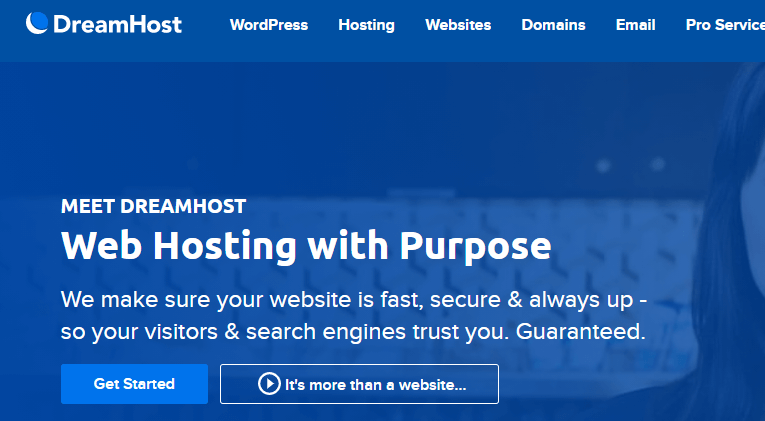 Dreamhost still remains one of the best website hosting companies out there and am sure you've heard of them.
If you haven't yet, they actually offer the longest free trial period period of 97 days along with super awesome features that I'll share with you below.
and if you ask me, then I'll say this is the one you should definitely go for.
Obviously, 3months+ will give you all of the time to test everything ranging from the uptime of the hosting, security and lots of stuff.
Plus unlike the other provides offering only cloud hosting, Dreamhost provides everything; shared WordPress managed hosting, shared hosting, VPS, dedicated servers and cloud hosting.
and what's more?
The Features.
You get Free WordPress Migration
A Free Domain Name
SSL Certificate 100% free
Pre-Installed WordPress
24/7 support
100% uptime guaranteed
Website builder
etc.
Duration: 97 days
Try Dreamhost 97-days Free Trial
5. InMotion Hosting – Bonus 2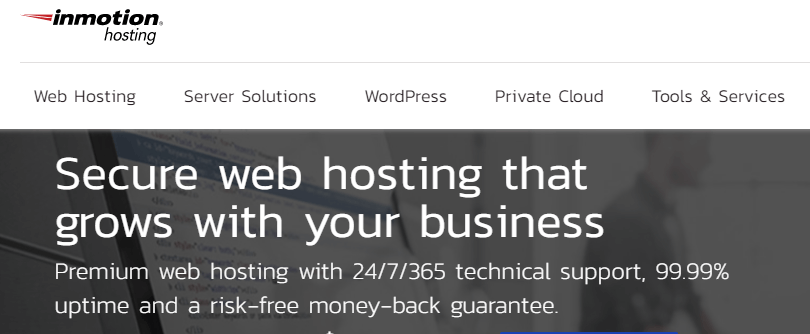 This provider is one of the big names in the webhosting industry, when you mention companies like hostgator, bluehost, etc.
Wpbeginner conducted a review of inmotion hosting, with reviews from 102 users they came to the conclusion that inmotion is very reliable, with fast servers, good uptime, and awesome customer-support.
They are great for beginners and their hosting plans include but not limited to shared hosting, WordPress, Virtual Private Server also known as VPS hosting, e-Commerce, etc… at super affordable prices with a risk-free 90-days refund policy in order for customers to test their service.
When you're done testing and would love to continue then you can definitely do so, and if you don't like their service you're free to cancel.
It's all your choice.
The features:
Free SSL Certificate
Free Domain
Free Website Transfer/Migration
Free Website Builder (Drag & Drop with WordPress)
Custom Website Design service
Free Modern Cpanel
1-click Apps Installer (best for installing cms like wordpress, forums, etc)
Dedicated servers
Cloud VPS
Etc.
Duration: 90 days
and if you'd like to try out other lower plans like 45 days then don't miss the one's listed below;
6. Hostgator – Extra Bonus 1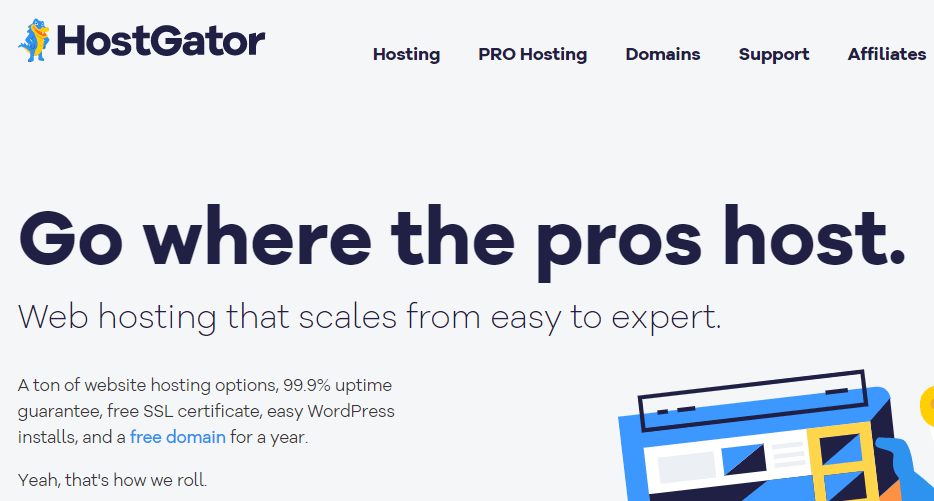 Even though hostgator only offers a 45 day free trial web hosting this list wouldn't be complete without mentioning it.
They are easily top 5 when it comes to the best hosting providers in the world right now and it would be a shame to leave them out because they don't offer a 60 days free web hosting trial
One super cool feature about them is that they even give you $150 Google Ads Credit and $100 Bing Ads Credit to get you started with advertising your newly created website or blog through google ads and bing.
With Hostgator, your website is guaranteed 99.9% uptime, and they offer a free domain name, free ssl certificate and other benefits I'll be listing shortly.
Whatever type of hosting you need including shared hosting, wordpress hosting, vps and more.
Features:
Free Domain
Free Drag & drop Website Builder
Free SSL
$150 Google Ads Credit
$100 Bing ads credit
Different customer support system such as email, live chat, twitter, phone, etc.
Unlimited space
E.t.c.
Trial Duration: 45 days
Try Hostgator Free for 45 days
7. FastComet – Extra Bonus 2

The last on this list.
They are one of the few privately-owned, independent global web hosting companies nowadays, launched in 2013 with 70+ employees, operating in 11 datacenters around the world.
Unlike others, FastComet doesn't directly offer you a 45 days trial but instead offer a risk free 45-days money back guarantee, this can pretty much be used as a free trial obviously.
They offer Cloud VPS Hosting, WordPress Hosting, WooCommerce, OpenCart, Magento, etc.
The Features;
24/7 support
Free website migration
Daily and Weekly backups of your website
Free domain transfer
Free CDN
SSD Only Cloud
1-click app installer
and more.
Trial Duration: 45 days
Also Read:

FAQS
Below are questions asked by readers who are looking for a webhosting provider that offers free 60 day trial. This may be of help to you, so I've answered everything below.
How can I temporarily host my website for free?
You can host a website for free by leveraging webhosting providers that offer 30-90 days free trial. This period should be enough for you to earn some money with your website and then you can pay for hosting.
Can you get free web hosting?
Yes, there are website builders such as wix.com that offer free webhosting but get ready to have a lot of ads served on your pages as well as their branding.
How can I host a website without a credit card for free?
Most Webhosting providers that offer free trial let you test their service for free without the need to enter your credit card.
Final Thoughts
Opting for a free 60 day trial web hosting is not all that is; you want to focus on good customer support, great security, hosting speed and reliability.
Fortunately all the providers we've listed above fulfils this criteria.
All you have to do now is go through the list and chose one that you think is best for you.
And let me know what you think in the comment section.
Prosper Noah is the brain behind TipsonBlogging. A full-time blogger & SEO expert.  His tips has helped a lot of people start their own blogs, grow it and make money.