Are you on a hunt for the best AI lifetime deals available right now in 2023? Then you've just landed in the right place at the right time.
It doesn't matter your niche; whether you're a blogger, marketer, small business owner, consultant, or an agency, these deals will come in handy for you.
You can take advantage of them to get lifetime access to the best tools and products that will help you grow and manage your business effectively.
The amazing thing is you can even save up to 96% on these tools on Appsumo.
Just in case you don't know, Appsumo is a groupon platform where you can find the best deals on Digital software and products ranging from marketing to seo and much more.
They have the best lifetime deals on AI tools right now.
Without wasting time, let's take a quick look at the trending lifetime deals on AI tools on Appsumo.
Best AI Lifetime Deals Ever (October 2023)
Writecream: AI content writing tool that helps you create marketing copies, cold emails, long form blog articles, etc.
Squirrly SEO: AI consultant that helps your WordPress site with all ALL SEO tasks including keyword research, content optimization, technical SEO, site audits, rank tracking, and more
Screpy: AI-based SEO and web analysis tool to monitor your website from one dashboard. Audit and fix SEO issues, detect and fix broken images, track website speed, monitor website uptime, etc.
Branalyzer: AI-based all-in-one tool that helps you obtain detailed information on brands. Great for sales outreach, competitors research and more.
VidTags: This platform uses advances in AI technology to help you get more views, longer watch times, better engagement and sales.
Airbrush: AI Image Generator to create high quality images and art work in a matter of seconds. Just enter a few words describing the image in your head then click on "Generate." It will go ahead and bring your dreams to life in seconds.
Labrika: AI led all-in-one SEO tool that provides highly actionable recommendations by scanning your site and checking over 200 critical ranking factors. This in turn helps you increase your website traffic.
Missinglettr: AI-powered platform that lets you turn your existing content into social media posts and also automatically schedules them for you across different platforms.
OnlineCourseHost.com: AI-powered white-label online course creation platform that lets you easily create and sell online courses on your own website, no middle man needed.
SheetMagic: Integrate ChatGPT with Google Sheets to create bulk AI generated content and automate your workflow all in one place.
Linksy: AI-Powered internal link builder wordpress plugin to build internal links for your site with ease.
GAJIX: AI learning assistant that can help you learn and master any subject faster.
Tuney: AI music editor platform to create custom soundtracks for your video content with no editing skills.
Spiritme: AI video generator to create high quality videos with digital avatars and human-like voices for sales, marketing, and onboarding
Answerly: AI powered live chat widget that allows you analyze your business and provide instant customer support 24/7
Vzy: AI-powered website builder to help you create beautiful looking fully-functional websites in a matter of minutes with no coding or design knowledge.
Content Groove: AI video editor to generate 30 to 45-second video clips for your social media from your long form videos. Also transcribe your clips and translate them in more than 100 languages
Dubverse.ai: AI technology to translate and dub video content in multiple languages. You can produce one video, and you'll have dozens of videos in different languages with realistic voices.
Now let's expand more on each of these deals sharing what they are and their benefits as well as pricing.
18 Best AI Lifetime Deals 2023 to Save Huge
Ensure you grab them as soon as possible before they are sold out.
1. Writecream (Marketing Copies & Cold Emails): 96% OFF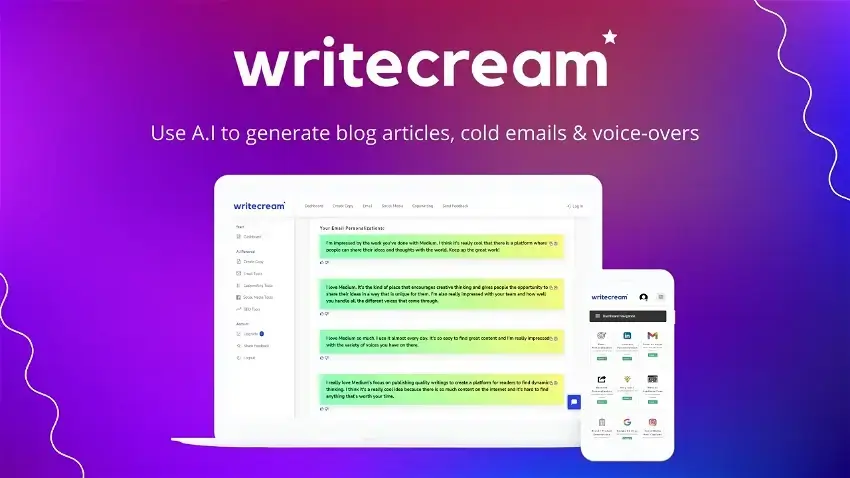 Writing marketing copies and cold emails is hard and can be time-consuming. How about blog articles? Well, no more.
The solution is here – Appsumo Writcream, the best lifetime deal on AI content writing ever on Appsumo which is best for content creators, bloggers, and marketers.
Why should you use Writecream?
This is the best AI writing tool for salespersons looking to generate effective cold outreach and content marketers looking to create high-quality unlimited content in a short period of time.
Outperform other AI tools to generate cold emails & write better copy

Generate 100's of personalized intros in seconds

Next-level email personalization

Generate blog articles in one click

Over 40+ tools to write better copy

Create personalized cold emails
How much does this AppSumo deal cost?
Writecream's lifetime deal will cost you just $59 on Appsumo as compared to its original price of $1440.
How to get Writecream Lifetime deal?
2. Squirrly SEO (SEO Solution): 92% OFF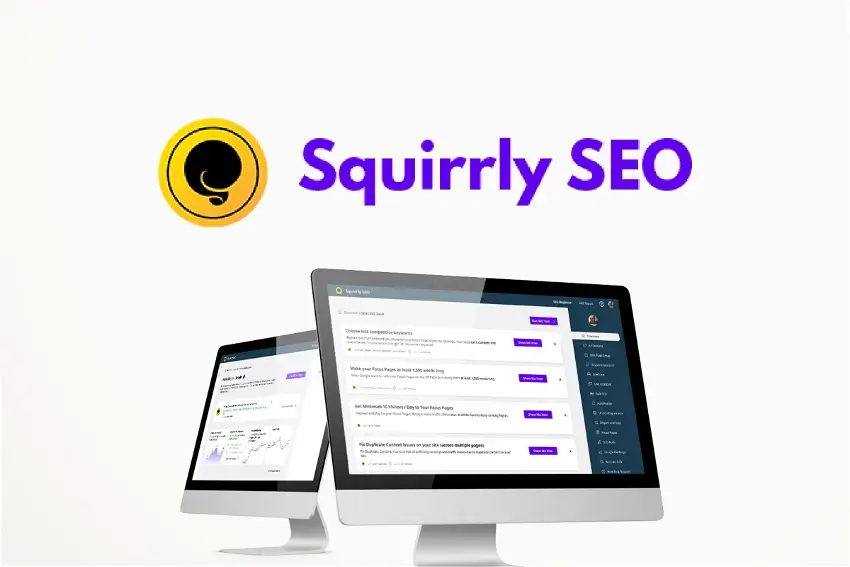 Not getting traffic to your WordPress website?
Then this is the end of the struggles. You have to try Squirrly SEO AI plugin.
It is one of the best AI Seo tools that will help your WordPress site with all ALL SEO tasks including technical SEO, site audits, keyword research, content optimization, rank tracking, and much more
Why should you use Squirrly SEO?
If you want to grow your organic traffic then this tool is a must have. It is best for website owners, bloggers, and marketers.
It has many benefits such as;
Dashboard is simple and easy to use

Keyword suggestions,

search volume data of keywords and competition analysis

SEO Live Assistant to get real-time SEO data and feedback

Blogging audit and blogging assistant

Redirects manager with advanced redirects module

s
How much does it cost?
Squirrly SEO lifetime deal will cost you only $69 as compared to its regular pricing of $864.
How to get Squirrly SEO Lifetime deal?
3. Screpy (SEO Monitoring): 76% OFF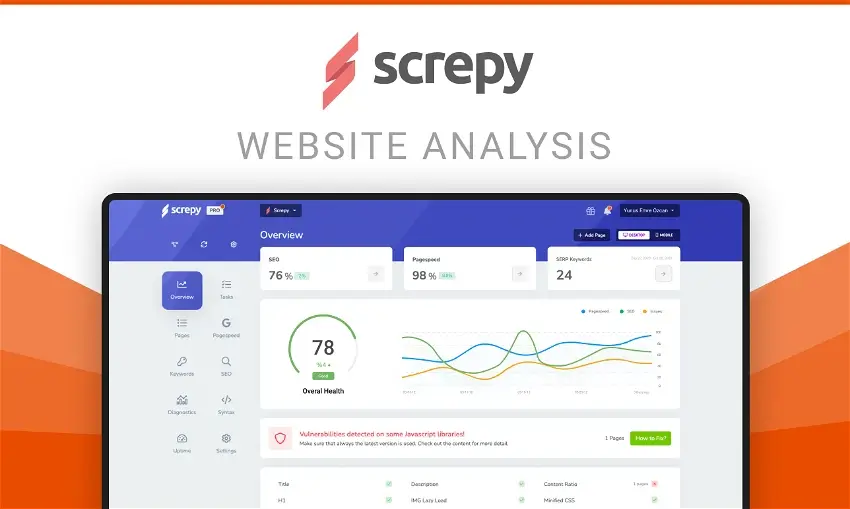 Are you looking for affordable ways to Optimize your site to perform better on the search?
This is the right deal for you– Screpy Appsumo
With Screpy, you can analyze and monitor your website conveniently without having to break the bank. Screpy with the help of AI helps you check for necessary fixes your website needs to rank better on Google and other related search engines.
What Can You Do With Screpy?
Almost everything you can expect a full suite SEO tool to do, just to mention but a few vital can do of screpy;
You can view Google rankings for your target keywords and see how it changes daily.

Check site speed and know exactly what to do right away

Monitor your site's uptime and downtime

Get a Cumulative summary of your site all in one dashboard

Perform technical Audit and monitor how your site is performing in SERPs

Check your site accessibility, best practices, and UX to know what you can do to improve

Monitor your site's Core Web Vitals
Overall, Screpy has all the SEO tools combined in one place to help you make sure that your site is doing great on the SERPs
How much does it cost?
Screpy lifetime deal costs only $49 as compared to its original pricing of $204.
How to get Screpy Lifetime deal?
4. Branalyzer (Brands Analysis): 90% OFF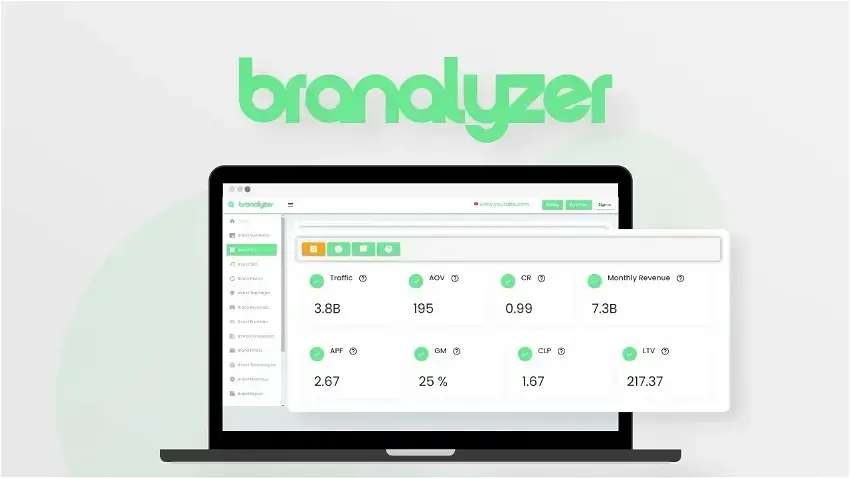 Are you looking for a tool that will help you carry out effective outreach for your business?
Branalyer is the tool you need to get it done efficiently
With Branazlyer, you can obtain brand details with just a few clicks. This information can then be used for outreach. A very vital tool to use as An SEO
Why use Brananlyzer for Outreach?
If you want to acquire backlinks, know how your competitors are performing on search and social media. This is the right tool to use, it gives you all the information that you need to build a relationship with other brands or prey on their weaknesses and get to do well.
It can get brand summary; this includes brand email, country, employees
Analyze your brand's competitors and competition which you can use to improve your blog's or business's online presence
How much does it cost?
Branalyzer costs 49$ which gives you lifetime access to their pro features.
How to get Branalyzer lifetime deal?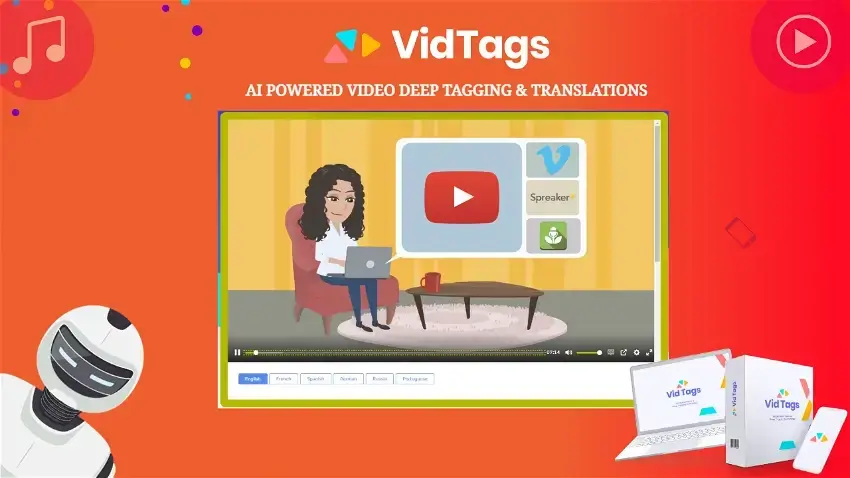 Are your videos getting the engagements as they should? If not, then pay attention
Video content should be easy and fun to engage with and
– this is where Vidtags comes into play.
Why should you use Vidtags ?
Vidtags help you to get longer watch times, high engagements, and better sales with your videos using the help of AI technology.
With Vidtags, you can do the following;
Add or create Navigations to your videos with TOC

Add Deep Tags

Transcribe your videos in over 35+ languages

Generate Audio from texts and Texts to audio that sounds like humans

Import Videos from third-party apps like Zoom, YouTube, Facebook, and more.
How much does it cost?
Vidtags costs 89$ which gets you the pro version for a lifetime on Appsumo.
How to grab Vidtags Lifetime Deal?
6. Airbrush (Image & Art Generator): 73% OFF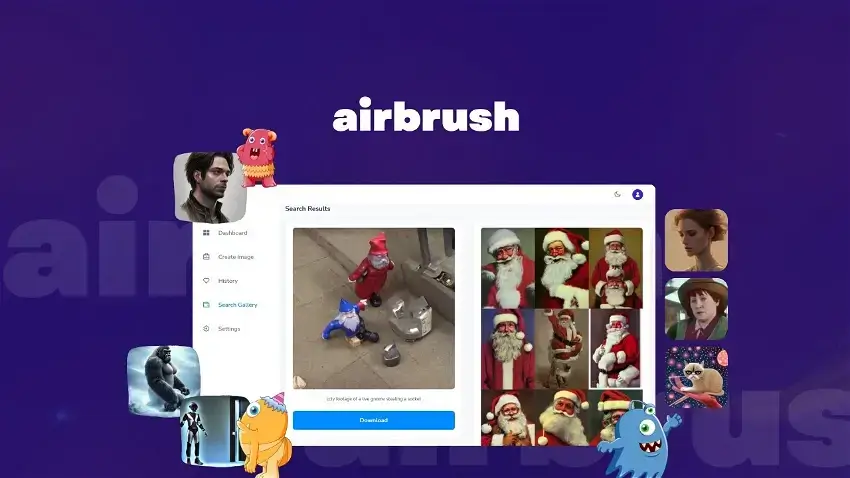 Are you looking to generate marketing or personal images? Well, whichever you want this tool is the perfect tool to do just that.
Airbrush allows you to generate high-quality images with the help of AI technology. These images can be used for marketing or personal purposes. Think about YouTube thumbnails for example, if you have this tool in your possession, you won't have to stress about it.
How Does Airbrush Work?
Just think about the image you want to generate, have it written in text format, and paste and click generate. See how the images come out well within minutes and are ready for use. You don't have to worry about image copyright ever again
You can create original stock photos for your blog posts in minutes likewise NFTs, art, and more.
How much does it cost?
Airbrush lifetime deal costs 29$ and you get the pro feature for a lifetime plus future updates
How to Get Airbrush Lifetime deal?
7. Labrika (AI SEO): 62% OFF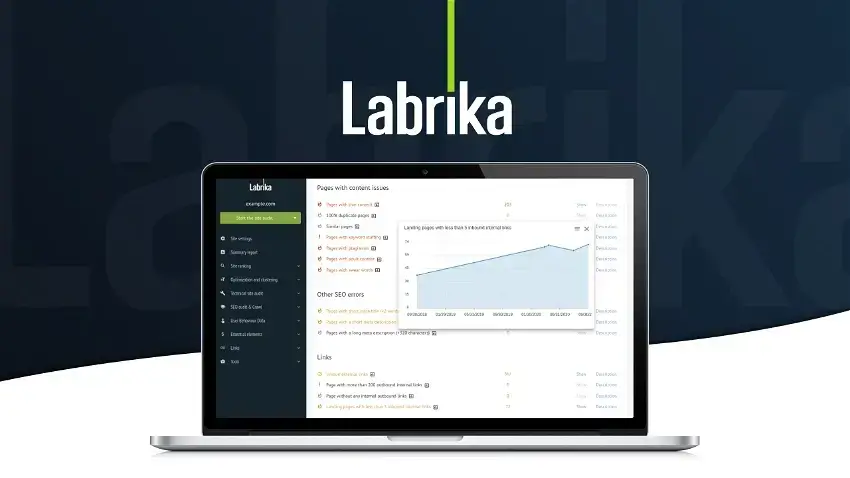 It can be hard most of the time to know the 200 SEO ranking factors let alone the ones your site has violated.
If you have a site that you think should be performing great and it isn't, then there is a solution.
Ultimate solution – Appsumo Labrika
Labrika is a tool that scans your website with the help of AI to generate actionable recommendations based on the 200 ranking factors in SEO. These recommendations help you to understand which of these 200 ranking factors is affecting your site and know what to do.
How much does it cost?
Labrika Lifetime deal costs 69$ and you will get future updates compared to its original price of $180
How to get Labrika Lifetime deal?
8. Missinglettr (Social Media Automation): 90% OFF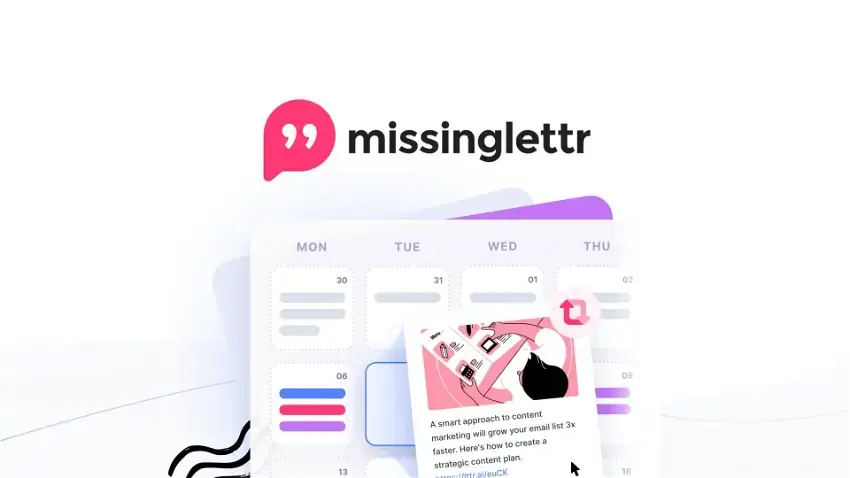 Content Automation saves you time and burnout from publishing a single content on several social media platforms.
If you are looking to turn your existing content into social media posts and automate the process of publishing them.
Then Missinglettr Appsumo is the tool you need for such automation.
You will be able to sync and automate your content across platforms with AI such as YouTube, Medium, and your blog.
It automatically generates quotes with posts and hashtags that resonate with your audience at large.
Key features of Missinglettr
You get 10 Curated posts per month

Drip campaigns including YouTube and Wistia

Access to stock image library

Custom fonts

Automatic repost to medium
How Much Does it cost?
Missinglettr lifetime deal on Appsumo costs 49$ as compared to regular price of $468
How to get Missinglettr Lifetime deal?
9. OnlineCourseHost.com (Course Hosting): 95% OFF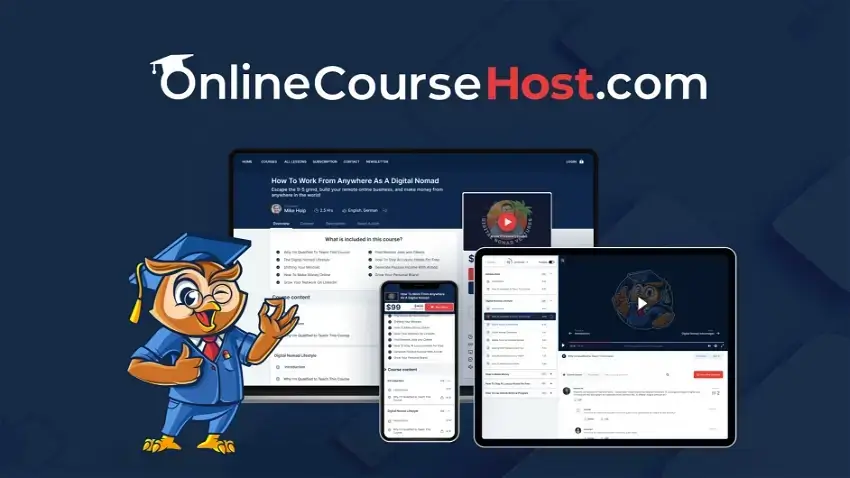 Are you looking for an easier way to host your online courses where you are in control of everything?
The solution – Appsumo OnlineCourseHost
Why should you use OnlineCourseHost?
OnlinecourseHost.com lets you host your courses on your own websites without involving any third party or middleman with the help of AI.
Another interesting fact is that it comes with a powerful email marketing and newsletter feature that you use to send bulk images. It can also integrate with Stripe, PayPal, Mailchimp, Mailerlite, and ConvertKit to help with email automation
How much does it dost?
OnlineCourseHost.com lifetime deal costs 99$ compared to its regular pricing of $2,000
How to get OnlineCourseHost.com Lifetime deal?
10. SheetMagic (Content Automation): 84% OFF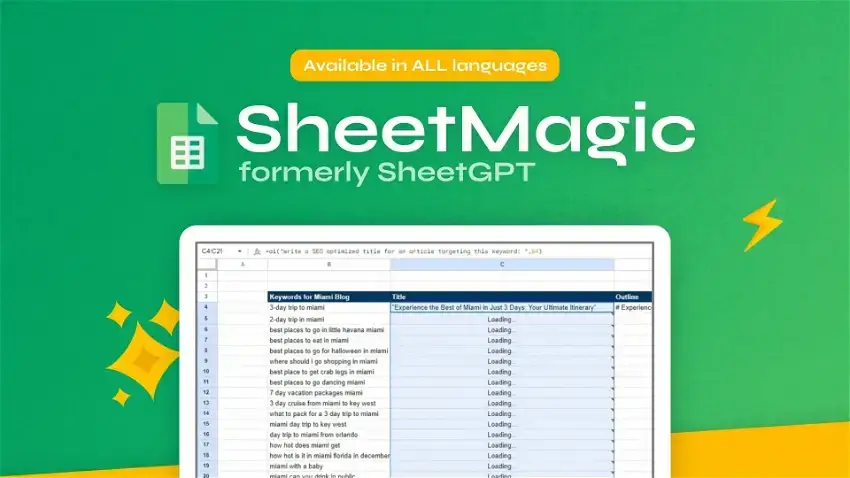 Do you wish to be able to create bulk content using AI as an assistant?
Look no further, the solution is SheetMagic.
SheetMagic works with Google Sheets and Chatgpt to help you create bulk content thereby saving you more time and money from hiring a VA.
All you need to do is simply get your list of keywords available and write the prompts for chatGPT to use.
You can automate the whole process until the articles are published.
You can also use the SheetMagic to analyze and summarise data in no time.
If you have bulk customer reviews and or just about any data, you can export them from the platform as CSV and have SheetMagic do its thing.
It is typically fast.
How much does it cost?
SheetMagic lifetime deal is available for $49 compared to its regular price of $299.
How to get a SheetMagic lifetime deal?
11. Linksy (Internal Link Builder): 17% OFF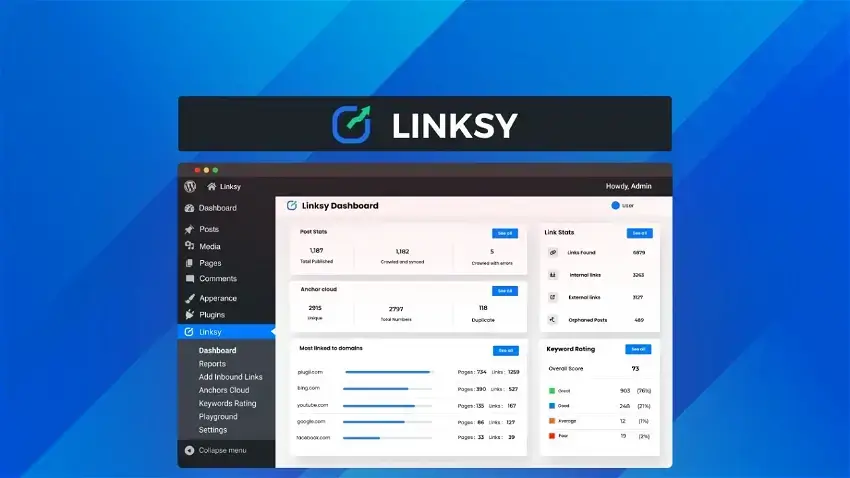 Building internal links can be time-consuming sometimes and you get tired of doing it when you have lots of content to attend to.
Onsite link building if done right can greatly impact your website positively.
What about an AI tool that can help you automate such processes?
Well, it's already possible with Linksy Appsumo
Linksy helps to interlink your content with the help of NLP to score articles and suggest relevant keywords for internal linking.
With linksy, you can be sure to increase your productivity rate and focus on other aspects of link building once you have set it up.
How much does it cost?
Linksy lifetime deal costs 49$ compared it's regular pricing of $59
How to get Linksy Lifetime deal?
12. GAJIX (Learning Assistant): 49% OFF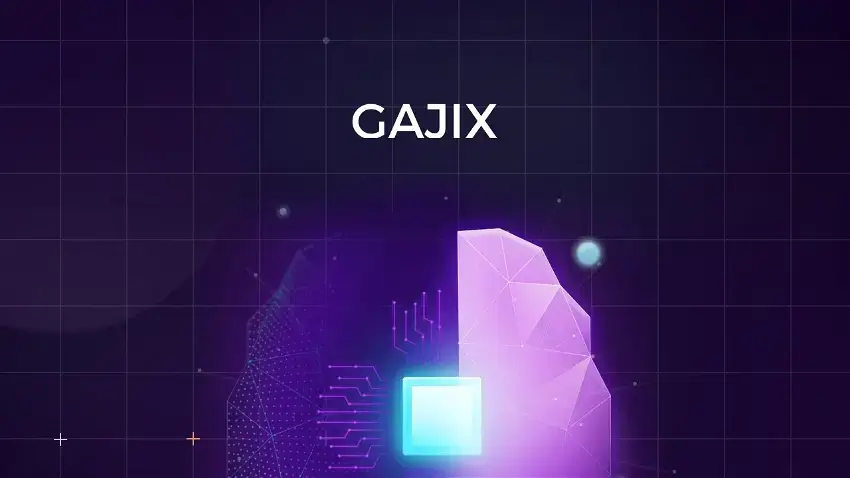 How would you like to improve your learning with AI? Do you think an AI could be your learning personal assistant to help you simplify your learning process and learn a subject deeply? If your answer is yes, then this AI is for your
Meet GAJIX the ultimate solution.
GAJIX is an AI that helps you break down complex subject matters into simpler and understandable information.
Who is GAJIX for?
It is a must-have tool if you are a;
Student

Professional

Ardent learner
Basically, just about anyone who loves to improve his/her knowledge. Reputable Universities use GAJIX namely;
University of Florida (UF)

University of Chester

Newcastle University and more
How much does it cost?
GAJIX costs 49$ with a lifetime deal compared to the regular pricing of $96
How to get GAJIX Lifetime deal?
13. Tuney (Music Editing): 76% OFF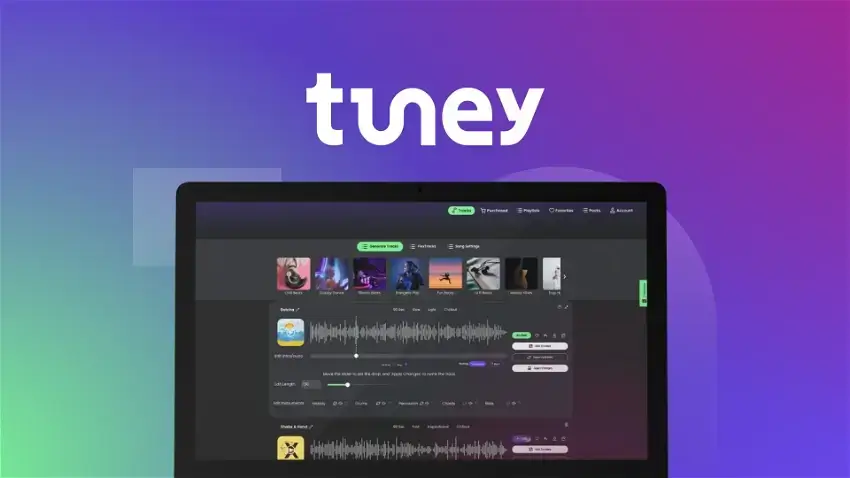 You know it always takes time before you can arrive at using music for your videos. You'd need to consider factors mainly like copyright claims.
But who said you need to be a professional sound editor to create sounds for your YouTube videos? Or are you looking for a tool that can help you create sounds for your videos?
Whatever the case might be, there is an AI tool that solves the problem.
Here is Tuney Appsumo
Tuney allows you to create and edit sounds without prior sound editing experiences with the help of AI technology.
Why should you use Tuney?
Audio downloads for social media and digital content

Thousands of tracks

Move beat drop

Change track length

Generate remixes

Try out tracks to the video

Hybrid model: combining human music with a generative AI element
How much does it cost?
Tuney lifetime deal costs 29$ compared to its original monthly fee of $119
How to get Tuney Lifetime deal?
14. Spiritme (Video Marketing): 76% OFF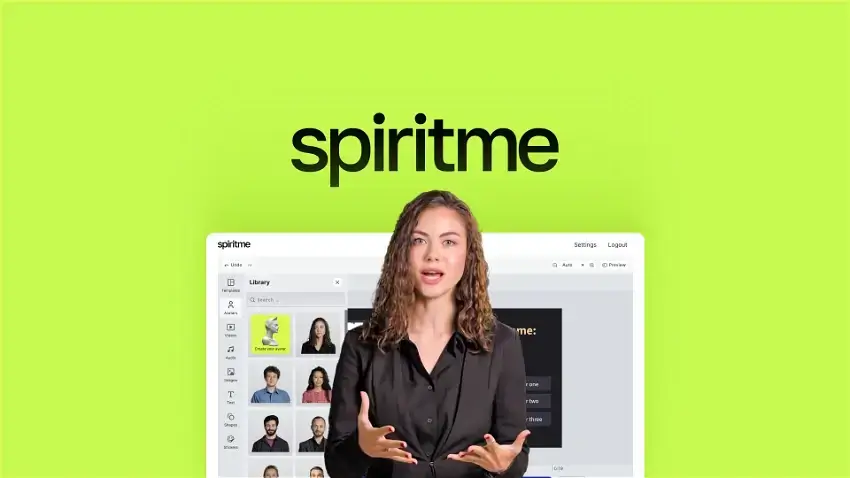 Are you looking to create AI Videos with avatars that will look like you? Can AI represent you and give an excellent output for your marketing campaign? Regardless of the question, there is a solution.
That solution – Spiritme
Spiritme is an AI tool that uses your digital avatar to create videos that users can engage with. It is a robust AI video editing tool that allows you to create high-quality videos for your marketing and sales needs.
You can export these videos from 360p to 4k formats without a drop in quality
Voices used and Videos generated using Spiritme are close to being a reality.
How much does it cost?
Spiritme costs 49$ for the lifetime deal while the regular pricing is 230$ and above.
How to get Spiritme Lifetime deal?
15. Answerly (Customer Support): 92% OFF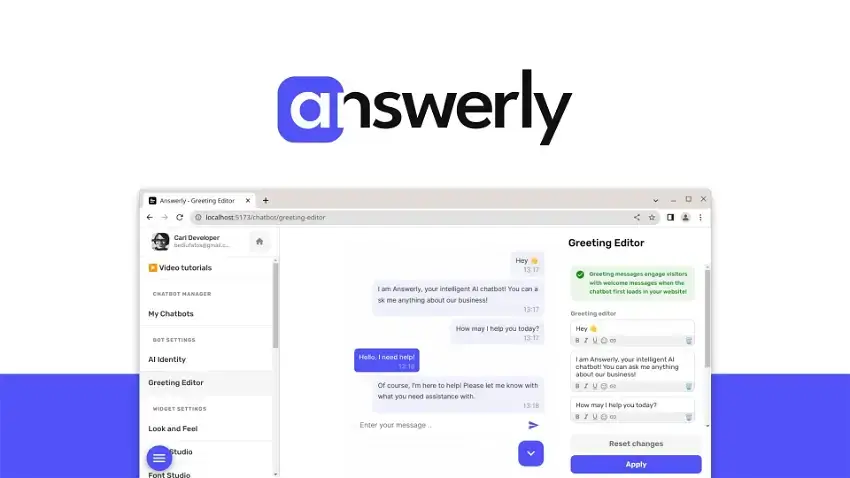 Gone are the days when you trained your chatbot to respond to human questions using manual prompts. Say hello to AI models that can interact with customers like humans and provide solutions.
Are you looking for such AI that can respond to your customers promptly based on given information?
If your answer is yes, then this is for you.
Meet Answerly Appsumo
Answerly is an AI-powered chat widget that you can embed on your website to help you serve as a VA to respond to your customers' questions.
How this works is that you can feed it with images, texts, product details, product emergencies, and links so it can efficiently answer questions with fewer flaws. While engaging in this process, you are training the AI ChatBot to understand your business entirely.
How much does it Cost?
Answerly costs $49 with a lifetime deal on Appsumo instead of the regular pricing of $59.
How to get Answerly Lifetime deal?
16. Vzy AI (AI Website Builder): 51% OFF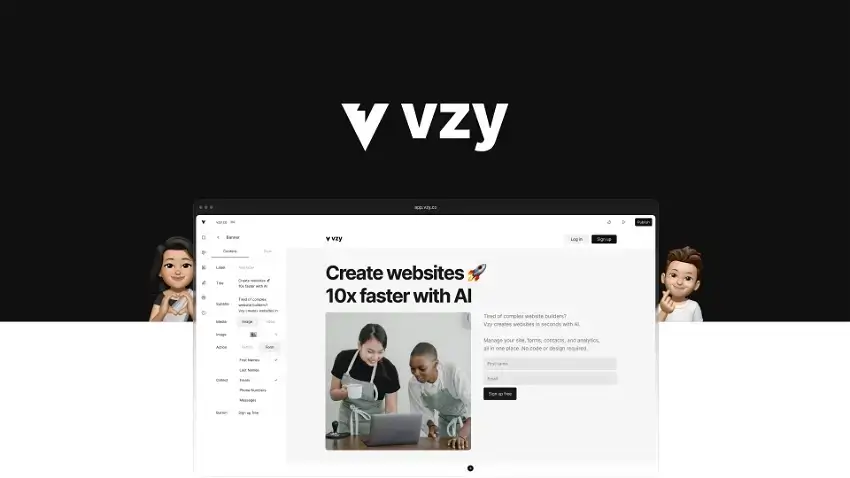 Do you want to build a website but you don't have coding knowledge at all? Have you ever imagined a scenario where you can be able to create it in minutes?
Meet Vzy Appsumo
Vzy is an AI-powered tool that helps you to create beautiful, high-quality, and highly engaging websites in minutes. You don't just get to create websites, you can track your website's performance within the tool.
Sites created with Vzy are done with SEO and Security in mind, so you will be able to rank on Google.
Why should you use Vzy?
Custom domain

No Vzy branding

Search optimized

Zero-code website builder

Templates

Autosave

Secured with SSL

Dark mode

AWS hosted

Easy analytics
How much does it cost?
Vzy lifetime access will cost you $59 as compared to its normal pricing of $120
How to get Vzy Lifetime deal?
17. Content Groove (AI Vide Editor): 59% OFF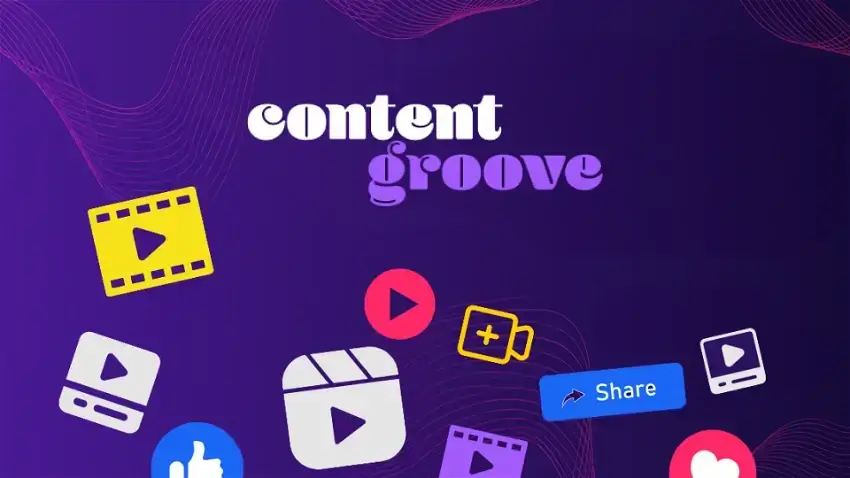 Are you looking for ways to create captions for short clips such as TikTok and Instagram reels? How awesome would it go and be if there was an AI tool that could do just that?
Well think no more
The solution- Content Groove
Content Groove is an AI that lets you create captions for your videos with a time range of 30 to 45 seconds. You can also transcribe your short clips into 100+ other languages with ease.
That's not all, it can generate short clips from your long-form videos which you can post on TikTok, YT shorts, and Instagram reels.
How much does it cost?
Content Groove lifetime deal costs $49 way less than the regular pricing of $120
How to get Content Groove Lifetime deal?
18

.

Dubverse.ai (Video Language Translator): 95% OFF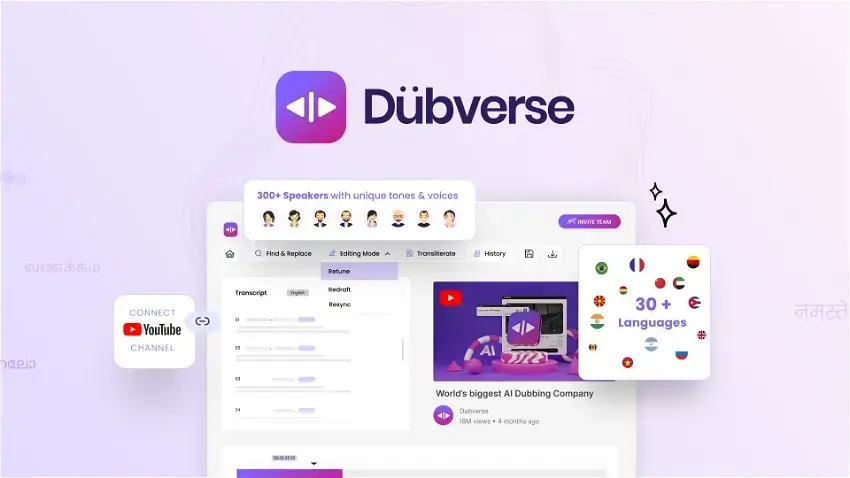 Are you watching a YouTube video that is not in English and needs to be translated into English? We understand how badly you want more countries to be able to stream your videos in their language. In turn, you get to generate revenue for your channel.
To the rescue – Dubverse.ai Appsumo
Why should you use DubverseAI?
Dubverse.ai is a technology that uses AI to translate and dub video content into many languages. This means that you only need to make one video, and then you'll have several videos in various languages that sound real.
All you have to do is connect your YouTube channel, dub your videos, and then redistribute them to your live channels.
Dub your videos in human-like voiceovers (DUB)

Add super-accurate English subtitles to your videos from any language (SUB)

Convert text to speech in 500+ human-like voices without recording yourself (SAY)

60+ languages and all future languages

500+ human-like AI voices and all future languages
What is the price of Dubverse.ai?
Dubverse.ai costs $49 for the lifetime deal as compared to the regular price of $1,000 which is definitely a steal.
How to get Dubverse.ai Lifetime deal?
Final Thoughts on AI lifetime deals
You have seen all the best deals on AI tools that can help you save:
Time so you can work on other important things

Money so you can spend wisely on tools and software.
We believe that you may have already secured one or more AI deals that are worth your money. If you have not done so yet, you should consider doing so because some deals may expire soon.
And make sure whatever decision you are making, it should be to the benefit of your business and your pocket.
What do you think about our list of the best AI lifetime deals in 2023? Are you going to invest in any of them? Have any questions? Please let us known in the comments section.
Prosper Noah is the brain behind TipsonBlogging. A full-time blogger & SEO expert.  His tips has helped a lot of people start their own blogs, grow it and make money.