Are you an aspiring vlogger? Do you want to make your mark on YouTube?
YouTube is a free video sharing platform with 2.1+ billion monthly active users worldwide. You can view videos on various topics and even download them for offline viewing. As for Mac users, they can use 4K YouTube video downloaders for Mac. The most popular ones are Elmedia Player, YT Cutter, and Snaptube.
To be a successful vlogger on this platform, you must do more than record a video and click the upload button. Success hinges on crafting engaging and interesting content that captures viewers' attention and keeps them coming back for more. Content creation depends on careful planning and execution.
This guide shares YouTube tips tailored for vloggers, empowering them to grow their channels and connect with their audience. These tips will help you stand out in the ever-evolving world of online video content.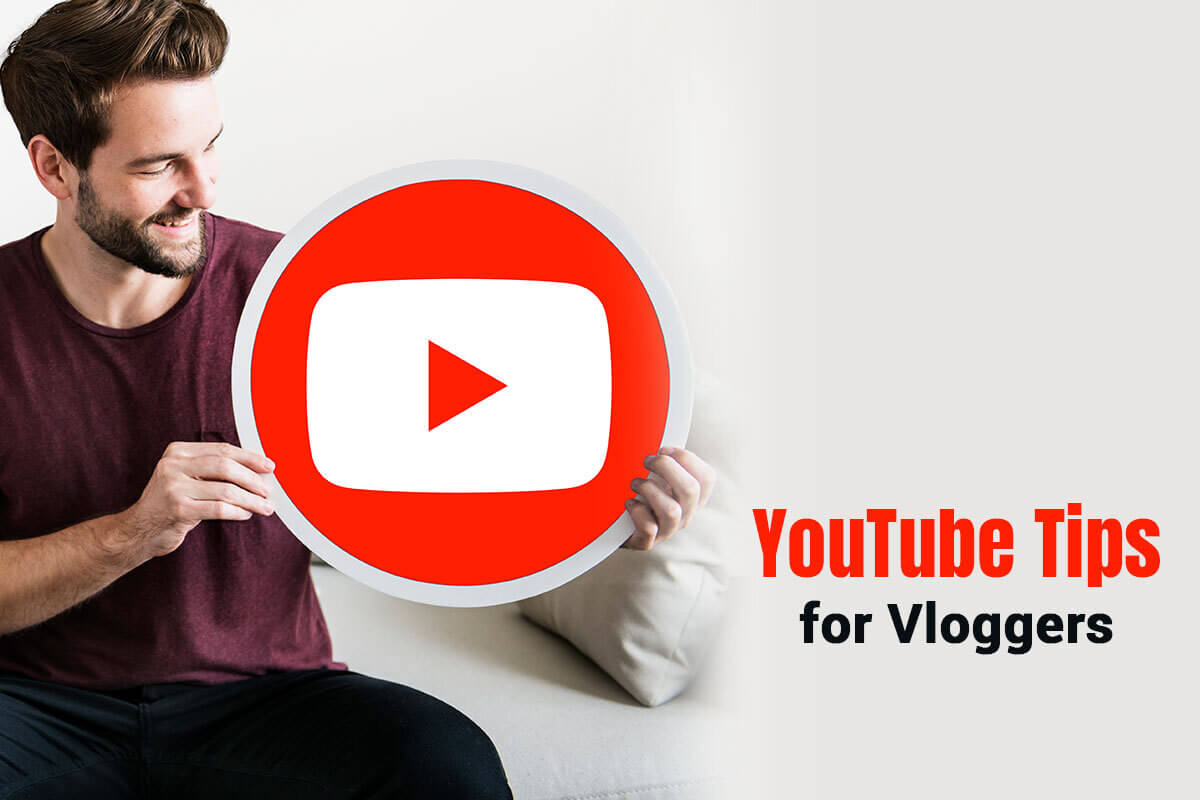 Create Engrossing Content
It is increasingly becoming difficult to find good vlogs. With time, vloggers become lazy and might be subject to mundane routines. If you think you are falling into this group, it is time to change things up and surprise your followers.
You may think of cutting the length of your vlogs or focusing on adding elements of humor to them. You can also spend a lot of time researching good content so you can create vlogs that are engrossing and interesting for your audience.
No matter your niche, your topics must always be interesting and something new. If your vlogs don't offer anything valuable to your audience, they will start following other vloggers. Hence, keep it fresh.
One idea is to involve your audience in content creation. Take requests from them and ask them what they want you to do next in your videos.
Collaborate With Youtubers
There are thousands of vloggers on YouTube. They might have more followers and subscribers than your channel. To increase your subscribers, locate YouTubers who are very successful and going viral and then collaborate with them. This will be mutually beneficial to both of you as the traffic will be directed back and forth.
Collaboration helps in expanding the vlogging community and meeting new audiences.
Keep Track of Trends
Monitoring and staying up-to-date with the current trends is a critical part of keeping your vlogs interesting. Check out all the latest challenges and trends followed by other YouTubers and create your own version of the popular challenges.
Use Unique Transitions and Effects
Add transitions and unique effects to spice up your vlogs. Cross dissolve, jump cut, and film roll-ins are some popular traditions used in vlogs. This adds a cinematic effect to your vlogs and makes them aesthetically appealing.
Add Upbeat Background Music
To add spunk to your vlogs, you can add background music. The music must be relevant to your video's content. Instead of spending hours finding the right track, search for No Copyright Sounds on YouTube. You will get the results of several royalty-free tracks that can be used in your videos. Or you can create your own music to use in the vlogs.
Avoid Shaky Footage
Reckless vlogging must be avoided. Shaky footage might seem like a minor problem, but it can be a turn off among your audience.
If it is not possible for you to invest in expensive camera gear, you can follow these tips to reduce camera tremor:
Spend enough time and effort into practicing filming and keep at it unless you can produce stable footage.
Consciously control your shake while you are filming your vlogs.
Hold the camera firmly while shooting, and keep your elbows close.
Focus your camera on the subject.
Other Tips For Vloggers Trying To Make It Big on Youtube Are:
Use a high-end camera – It is essential to use a high-end camera to make your vlogs exceptional. Although phone cameras are developing by leaps and bounds, you can use a professional camera for your vlogs. Utilizing a camera is recommended if you want to stand out from the rest. But if you are starting out, a phone camera should suffice.
Promote the vlogs on social media – You can use social media to let your followers know of your new vlog content. You can use your social media accounts to promote your vlogs.
Practice talking to the camera – It can be challenging to create vlogs. It might become awkward for you if you are not a natural public speaker. Hence, you must practice and take your time before shooting vlogs. It is essential to feel comfortable in front of the camera. This is one of the biggest tips for creating vlogs. If the viewers find you confident, they will enjoy listening to and seeing your videos.
The Bottom Line
So, there you have it! These are vlogging tips that will help you create a sensation on YouTube.
Prosper Noah is the Brain behind TipsonBlogging. A full-time Blogger & SEO Expert.  His tips has helped a lot of people Start and Manage their own Blogs.