Did you read my last post on the ONE Little Secret to rank on the Page one of Google and start making 6 figures monthly blogging? if not, go check it out, its awesome.
Today I share with you some blogging tips as usual
If you've been blogging for a while and wondering whether you should use a vpn or not, then you are in the right post.
Basically on this post I share with you a few reasons why you may need a VPN as a blogger.
But before then;
There are a lot of vpn networks you can choose from, such as Nordvpn, Express, etc. Here's a detailed guide on vpns just in case you don't know what a vpn really is and how it works at whole.
With that being said; let's head in straight to today's Post.
Why Bloggers like You & I need a VPN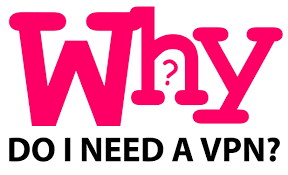 There're couple of reasons why you may need a VPN or hide your Ip and I'd list about 3 of them.
Use of Public Wifis
Have you ever been to an Internet Cafe before? Also known as Cyber Cafe then probably you've used their wifi there for doing most of your internet marketing or blogging stuffs.
How about connecting to wifi networks in public places like a Marketplace, Shop, School etc?
You need to note that most of these networks could be used to hack you, many may tend to be fake without you actually knowing and it  can be used to steal your personal data and info like Credit Card Details, Passwords and lots more.
Then here is the second reason why you may need a vpn as a blogger.
ByPass Restrictions
Most of the time you may be restricted from accessing some important websites.
Yes, I've come across websites that restrict you from accessing their contents if you happen to be located at another unsupported country.
But with the use of VPN, you could easily bypass this restriction.
This does not necessarily mean you should start breaking rules, but for instances where it has to do with your success as a blogger, then you really need to make use of a vpn.
Prevent Spies
If you don't want people like the government to go about tracking your online activities and be at the safer side then you know what to do.
A vpn network can prevent this for you.
So that's it on why you may need vpn as a blogger and if you like the article do share with friends and have a great time.
Prosper Noah is the brain behind TipsonBlogging. A full-time blogger & SEO expert.  His tips has helped a lot of people start their own blogs, grow it and make money.