If you're a blogger that wants to gain a natural and organic following, then Search Engine Optimization (SEO) is an absolute necessity and a technique that you should not only learn, but truly master.
On tipsonblogging, Today's Post is coming from my friend Evan an SEO.
The problem is that most people either have no idea what SEO is, or they are doing it completely wrong. Implementing proper SEO for your blog, gives you a major "leg up" on the competition.
Let's dig into 4 critical SEO strategies to help you get the most out of your blog.
1.) Optimize Your SEO Tags
With each and every blog post or individual page you publish on your website, you will want to make sure your SEO tags are optimized to their fullest potential.
This will help the major search engines like Google and Bing figure out what your blog is about and which keywords you are trying to rank for.
There are four main tags we will discuss below:
Title Tags:
By far the most important SEO tag that Google takes into consideration when crawling your website are your Title Tags. This is the clickable text (blue) that is seen in the search results when someone types in a certain query into Google (see screenshot below).
The Title Tag is also shown in the browser tab when you're actually on the website. Each page/blog post on your website should have a unique and keyword rich Title Tag in place.
Do not just keyword stuff your Title Tags, instead make sure they read naturally with the most important keyword phrases coming first. It is recommended that Title Tags are 70 characters or below in length.
(Example Title Tag)

Meta Descriptions:
Even though Meta Descriptions don't hold much weight from an SEO perspective, they can help increase user click-through-rate which in return would increase your overall organic traffic.
The Meta Description is the snippet of text that you see below the Title Tag in the search results.
Your Meta Descriptions should be compelling and unique per page to encourage user click-through and peek curiosity. Try to keep the Meta Descriptions 160 characters or less.
H1 Tags:
The H1 Tags are the only front-end facing Meta tag on the website and pack a powerful punch in regards to SEO.
They generally describe what the page is about and are the main header before the content of the page starts.
Since these are front-end facing tags, it's very important to make sure they read naturally to visitors with your target keyword phrases in place. If you try to stuff your H1 tags with too many keywords, it will be obvious to your readers and will result in a poor user experience.
Take your time on your H1 tags as they can both dramatically help your SEO as well as user-engagement.
Image ALT Tags:
One of the most forgotten about SEO tags are the Image ALT Tags. Each image that you upload to your website should have a keyword rich ALT tag that explains to the search engines/visitors what the image is about.
This is a great opportunity for additional optimization for your website and should not be underestimated.
2.) Copy Optimization/Internal Linking:
With the existing content that is on your site (and when new content is published) it's an SEO best practice to ensure that the actual copy is optimized properly and has a few internal links in place as well.
For blog posts, normally it's a good idea to target one or two main keyword phrases while placing these terms strategically in your copy.
Make sure your keyword density is not too much and not too little for the best results. You can also experiment with some longer tail keyword phrases and/or variations of your main keywords for multiple opportunities to rank in the search engines.
In addition to making sure your content is optimized properly, you will also want to add a few internal links pointing to other pages of your website.
This helps spread some link juice from page to page and also helps your visitors navigate the website more effectively.
A more advanced approach would be to gather a list of your pages with the highest 'page authority' and add a few internal links within that content pointing to other pages on your site you'd like to rank for.
Get into the habit of adding a handful of relevant internal links into each blog post you write for the best results.
3.) Content Creation: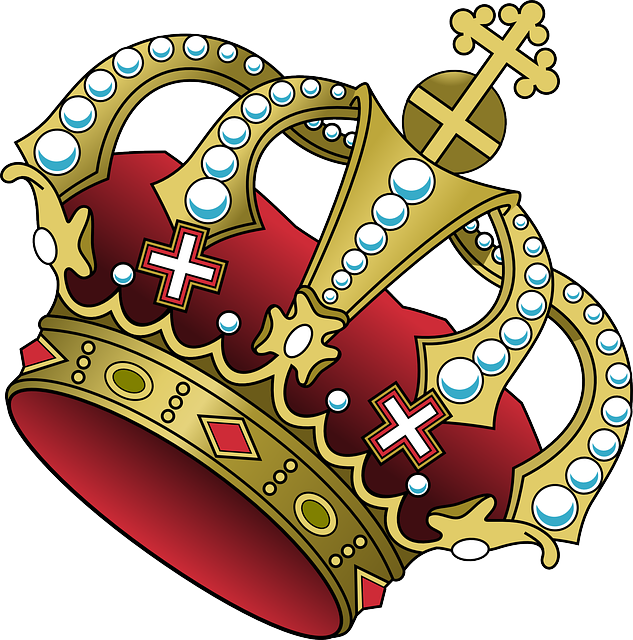 Simply put, content is king and consistent blog content generation is known to help the overall SEO of a website.
The reason being is that Google will see a website posting regular content as relevant compared to a site that hasn't posted anything in over 6 months.
In return, Google will reward the website generating unique and consistent content with higher search rankings, which leads to more organic traffic.
Another benefit to consistent content creation, is that it really diversifies your SEO efforts and keyword strategy as each blog post can be written about a different topic completely.
This gives the website owner unbelievable flexibility when it comes to writing articles for their website…and crazy exposure potential as well.
4.) Link Building
What really brings a successful SEO campaign together is link building. Link building is an incredibly powerful SEO strategy that majorly helps move the needle in terms of search engine rankings and organic traffic.
Now there are many different ways to do link building but one of the simplest and most effective methods is with guest posting.
Related Post: Click here to learn where to get quality backlinks cheap
Guest posting involves reaching out to other related blogs in your general niche and asking if they are accepting guest posts.
If you get the approval, you will want to place your website link within the article you write which will build a natural backlink that Google loves.
This should be a consistent effort and overtime with a strong backlink portfolio, you may just be surprised in the movement you see.
Checkout: Seoclerks Review One of the Best SEO Marketplace
I would put a strong emphasis each month on link building and strive to build as many quality backlinks as possible.
So there you have it, 4 vital SEO strategies to help maximize your blog. If you've had success with any of these please feel free to share your results/experiences in the comments section.
As stated above, many bloggers do not implement all 4 of these techniques, which gives you a major advantage.
Do the work that others aren't willing to do and you will reap the rewards down the road!
Author Bio: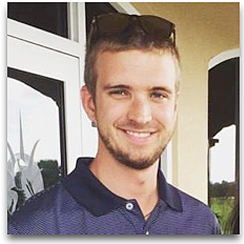 Evan Hoeflich has been involved with Internet Marketing for over 8 years and runs his blog Evan Hoeflich Marketing, to provide as much insight into his journey as possible. He specializes in SEO, link building techniques, blogging, email advertising and much more.
Prosper Noah is the brain behind TipsonBlogging. A full-time blogger & SEO expert.  His tips has helped a lot of people
start their own blogs
, grow it and make money.