Need to start a new blog? Before that you need to choose good domain name. One that represents your brand, one that is easy to remember.
Choosing a good domain name that stands out can be a headache especially for newbies.
It really should not be after following the guide in this post.
I started my blog back then in 2015 changing Domain Names more than 3 consecutive times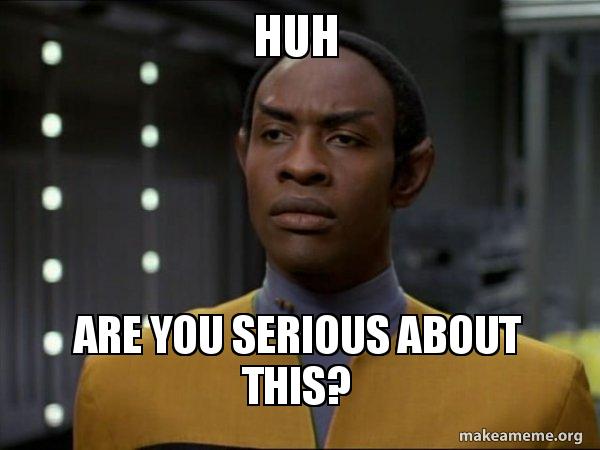 Yes. the reason was I never followed a detailed and simple guide as what you are going to read right now.
Getting a good domain name for my blog was a whole lot of stress, never getting to know which domain name suited my brand, etc.
I just thought I had to start some new blog, I never followed any tutorial and its landed me some problems back then, though but am outta them now.
I never thought there was a tutorial on the internet about choosing a good domain name and even if there were, I never got to understand any when I searched for em.
Why?
Because there were lot of them (Lots of information) about choosing a good domain name for my blog and most tend not to make me understand all I needed.
Now here is the deal
I don't want you to do it the way I started, I want you to learn all you need to know about choosing a good domain name and definitely you are going to use this guide to do it.
Need to get started? Need to know what you need to get started?
How to Buy a Domain Name Plus Tips to Choosing a Brandable Domain Name.
Before you talk about owning a blog or website the first thing you are taking note of is the name you are going to give to that website and it's generally known as domain names.
It start a with something like www.domainname.com, this could be your name.com, yourcompany.com, etc.
But there's a problem.
It's not everyone who knows how to choose a good domain name especially the newbies.
That is what exactly you are going to learn on this Post.
What Is a Domain Name?
A domain name to be precise and straight to the answer is your www.name.com e.g. when you want to ask a question online you go to your browser and type in www.Google.com and it lands you on Google automatically where you can ask your questions and get answers to them.
Domain names are what people would type into their browser address bar when they want to visit your site.
What are Domain Extensions?
You may be wondering, what's a Domain extension? Domain Extensions are actually the dot (.) you get immediately after the name e.g. .com.
There are different domain extensions, just incase you are having doubts.
Some more examples of domain extensions are
.net
.org
.co.
.co.uk
.uk.
.info etc…
It depends on the Choice you would like to register on.
Which Domain Extensions are Best?
Domain Extensions also play an important role in how well your domain will perform on search engines like Google
Generally, a .com domain is the most recommended by everyone because it's become more popular and also have the ability to rank well.
Depending on you. For Example: if your blog is country-based it's always advisable to go with your country's extension. For example, your business is mainly for United Kingdom users it would do lot of good if you get a .co.uk or a .uk.
That way, it shows your business focuses more on the UK Residents and it would help Google rank you more in the United Kingdom.
If your blog is for a particular country it's advisable you get that country's domain extension but if your business is for global, it's highly recommended you get a .com domain.
Factors when Choosing a Domain Name
In order to choose a good domain name, there are factors you should really take note of and they are below.
Choosing a Brandable Domain Name
Before you choose a Domain Name, be aware of below;
The Domain Name is Available for your Facebook Page and Twitter
If it's been taken already on Facebook and other social media networks then It won't be a good fit.
Its available for registration and does not have similar name with others; this makes your domain name as well as brand unique.
If you are going to be talking about Making money online, you could come up with something like makemoneyonline.com. This is to optimize the domain for search engines.
Make sure your domain is unique
It can be remembered. Many People make the mistake of using long domain names for their websites
This in long way affects the website's sales because visitors or customers would find it hard to remember. Example of such domain is
www.thisismyrubberMcomaonyx.com
What if you had something like myrubber.com.
Simple right?
Readers can remember your domain easily whenever they want to visit.
When you have above listed in mind and are sure you have them ready then go forward to check the next step to take.
Best Place to Buy Domain Names
Now you may want to know the best place you can buy your domain names.
There are different domain registrars online where you can get your domain but the issue is finding the best one. You'd definitely agree with me that there's no best domain registrar but there's just the one that's best for you.
Based on users recommendations Godaddy Domain Registrar is the most popular domain registrar on the internet today!
Godaddy was founded in 1997 and has been in business since then and as well still in business till today.
They are know to be the most popular domain registrars, In fact that's where I buy my domain names.
There are lots of other domain registrars such as Namecheap, Name.com and really lots other.
But Godaddy is recommended for registering of your domain names.
Your blog could be hosted else where but for registering of domains then Godaddy is the best place to do it.
What about Cheapest Domain Registrars?
Do you need cheap domain registrars? You can get a .com domain for as low as $0.99 on Godaddy with the use of Coupon Codes but note that it's only for the first year.
This means the renewal fee would be the regular price of about $10 yearly
Learn how to get Godaddy Domain Names for $1.17 Only
Expired Domains
You may have heard of expired domains. In the next article I would talk solely about expired domains and their importance.
Now that you have knowledge about Domain Names, How to choose a good domain name, Best Places to Buy Domain Names and Cheap Domain Registrars you may want to purchase your new Domain Name
Take advantage of it right now, buy a domain for your next blog.
How to Buy a Domain from Godaddy for your new blog
The very first step you are going to take is visit the Godaddy Homepage and type in your domain name into the box.
If its available, you would see a "your domain is available for registration" if not, you need to check for another name to use.
If its available, then you should click on Add to Cart button and finally click on Continue to Cart when its added.
From the Next Page you'd be provided with some options e.g. Privacy Protection.
"When you register a domain, regulations require your name, address, email and phone number to be published in a public directory. Privacy hides your information, protecting against spam, scams and more. – Godaddy

I personally recommend you leave domain privacy checked but its not so necessary especially if you are looking to save some funds. You may uncheck it and also uncheck others. you don't really need em.
Then click Continue with these Options button and go to pay for your domain name and you are done. You can either pay through Paypal or Credit/Debit Card.
In the next article, you are going to learn how to start your own blog with that domain name you just purchased.
Very Importantly, you should claim your domain name before anyone else do.
To help you save some money on your Domain, here is a discount from Godaddy for you!
So following this guide, you definitely should have no problems in your quest to choose a good domain name for your next blog.
Do share this with your friends on social media and leave your questions or contributions.
Prosper Noah is the brain behind TipsonBlogging. A full-time blogger & SEO expert.  His tips has helped a lot of people
start their own blogs
, grow it and make money.