The most important thing that must be present on a blog is "content" otherwise known as "blog posts" – we all agree with this.
Today's post is coming from a Guest Author Ilyas Akinbola, a Blogging Coach, teaching newbies how to do blogging the easy way.
In other words, we can say a blog cannot be called "a blog" if it is not updated regularly – that is what research tells us. That is where the work of "a blogger" comes in – to update a blog regularly with new and unique posts.
But, did you know that writers suck at writing sometimes? I mean when a writer will lack the ideas to write new content for a blog – it happens to most of us.
Have you ever found yourself in that shoe before? When you think for a very long time, and yet no post ideas come to your mind. You have written a lot of posts and hence, new post ideas are not coming.
Or you have finally gotten a very nice topic, but suck at writing it? You don't even know where to start from. You place your hands on the keyboard or have the pen swindling in your hand – but yet, find it hard to start writing?
Good luck to you today!
I have gathered 5 ways (that always work for me) you can get that page filled with post content.
Without further do, here are the
5 ways to get new post ideas even when you suck at writing:
1. Browse through Websites Around your Niche
This has helped me a lot, and still, continues to help me. I like browsing through websites and blogs around my niche only to get new post ideas. When you come across posts you have little or no knowledge about, you will want to check it out. Tapping knowledge from these posts might trigger you or give you a new idea(s) to write your own posts.
Let's say, for example; I come across a post that talks about "ways to make money online". Initially, I don't know many of the ways listed in the post. If I blog about the same niche, I may decide to write a new post with a similar title.
Reading posts of the same niche really help to get new post ideas. You can also try this out.
2. Read Old Posts you Have Written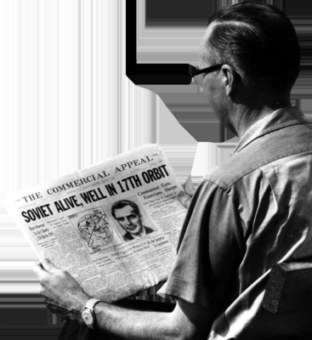 Sometimes, I may just decide to read my own old posts to get new post ideas. From this, I tap the techniques I used to write those posts. The same feeling or mood which I was while writing the old posts comes again.
Like  magic, the new topic comes to my mind again. Before I know it, I would begin to write.
Reading your old posts can also give you the privilege to edit and update them to match current updates.
3. Search Your Post Topic on Google
So, you have finally gotten the topic idea – but don't know what to write about it. This can really help you by 98% to get your content written. I don't know if you have done this before. I call it "research" – give it any name you like.
You don't actually want to copy other blogs' content to paste on your own blog. This is foul, and Google hates it too. You only want to get ideas of how to write the content of your topic.
Search for your exact intended topic on Google, let's say "Ways to make money online":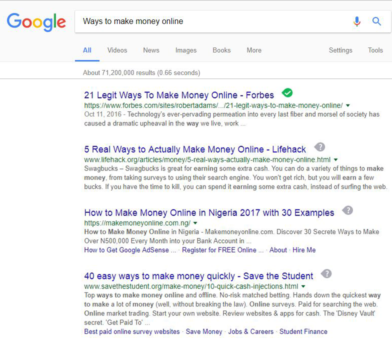 Open as many as possible relevant results you can in different tabs. Then browse through the content of the different results. Through this, you can gather ideas from different blog contents and put them together for writing.
NOTE: I am not asking you to use the "ctrl-C and V" buttons. You are only using this method to get post ideas. However, if I come across a post title that is the same with my own intended title, I will edit my own title without deviating from the same idea I want the title to pass to my readers.
After I must have fully written the post, I do check for plagiarism for this kind of written posts. If the article is at least 80% plagiarism free, I say to myself "boy, you're good to go".
4. Read as much as possible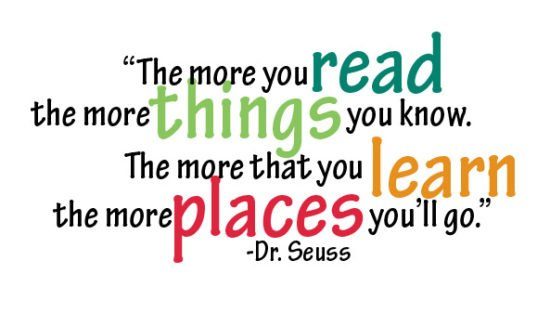 "If you don't have time to read, you don't have the time (or the tools) to write" – Very simple as that. In other words, "reading" is the best tool (or skill) for "writing", I don't know if you get this.
I have learned a lot from websites and blogs I stumbled upon (still learning). I always take my time to read content around my niche – and this gives me a lot of ideas whilst still reading.
Reading a lot gives room to get fresh ideas, different points of view and perspectives. When I read, ideas from what I'm reading fly into my head. I immediately jot these ideas down and later turn them into meaningful posts.
As at the time of publishing this post, I have up to 10 post topics I got the ideas while compiling this post. Cool, isn't it?
That is the power of reading a lot. The first way to learn to write is by reading, then writing. Read books, stories, blog content; all around your niche lets you develop new post ideas every time.
5. Find out what other people want to know too
The first day I joined Quora was the day I discovered that so many people are looking for solutions to their problems online. Quora has a large database of questions, and they give you the idea of how many people are interested in knowing the answer to those questions. Users can ask a question on this platform and get different answers from different people.
Not only Quora, there are many forums that discuss different topics that may interest you. Out of these topics, find a section that discusses your niche. There you will find new discussions that may trigger you to write new posts every moment.
Another thing I do on these forums that give me new post ideas?
I find questions related to my niche, and at the same time have massive numbers of people wanting to know the answers to those questions; I quickly grab the questions and turn them to post topic. Very simple!
Writing about this topics gives me joy that people would likely stumble upon the posts since many people are interested in knowing the answers to the questions. I hope you got me?
If I like, I can also go back to these forums, where the questions are posted, and I provide answers to the questions alongside with my post link for free traffic.
You can also try out other platforms like Nairaland, Reddit, and Yahoo answers.
Conclusion:
There are so many other ways to get new post ideas when you suck at writing, but I feel these above ways are the best ways that I have tested and they work well for me.
Go ahead and try them, with the other ways and find out the one that works for you better.
Over to you
What other ways do you use to get new post ideas for your blog? Let's share thoughts in the comment.
About the Author
Ilyas Akinbola is the founder of the blog easymadeblog.com
He practically teach newbies how to do blogging the easiest way. He also coach newbies to build successful business and personal blogs.
Prosper Noah is the brain behind TipsonBlogging. A full-time blogger & SEO expert.  His tips has helped a lot of people
start their own blogs
, grow it and make money.