Hey there! Who loves a Slow WordPress Site? I don't. How about you? you definitely don't too.
A slow wordpress blog or website definitely increases your bounce rate and pushes away your readers, you would not want to have one.
If your blog's been loading slowly earlier than normal then you may want to check out this Content Delivery Network for WordPress Websites.
I've been a victim of slow loading blog for a while since I decided to join wordpress about some months ago. Readers have complained of my blog taking loads of time to load.
I never got to know about a CDN until then I found KeyCDN, I have been using it for a while now and have seen a great difference and testimonies from readers.
A Reader here asked a question! What was the question all about? He said "Prosper, your blog loads super fast, what plugin are you using?"
I noticed it earlier too but never gave it much thought; this must be the work of the CDN "KeyCDN", I dis-configured it to check out myself and saw the big difference. KeyCDN really is the one behind the speed in the former Super slow WordPress site.
I have decided to answer the question here on this Post, and believe you are going to love this great content delivery network but before then you need to know;
What is a CDN (Content Delivery Network)?
The Main job of a CDN (Content Delivery Network) is to serve your blog's contents such as the WP contents I.E Images, Posts, Plugins, Themes etc through its own servers which would in turn make your wordpress blog super load fast.
How does a CDN Work?
You signup with them and have your blog configured and they will pull your contents such as images, plugins, etc from their own server, this way your website loads super fast because you won't actually be loading your site contents from your own server but theirs.
Is KeyCDN worth having on your WordPress Blog?
The one surprising thing you may like to hear is I do not use the Popularly known W3 total Cache Plugin on this blog, all I use is KeyCDN because it does the job all in one. While I have KeyCDN I no longer need to worry about my blog becoming slow.
KeyCDN Free or Premium?
KeyCDN gives you free trial for 30 days, and later on charge you for as low as $0.04/GB and storage at $0.90/GB per month. Definitely no CDN is as cheap as this. Take advantage of the 30 days free trial and definitely you would know its worth after the 30 days trial. Just as said earlier on, its the secret behind this Blog's speed.
Ready to make your wordpress site super fast? Then let me teach you how to configure it with your wordpress blog.
How to Setup KeyCDN for WordPress
You should follow the exact steps on this post to setup keyCDN for your wordpress blog.
Step 1:
The first you are to take in order to configure keyCDN for your blog is to Signup with KeyCDN, enter your details such as Website url, Email, etc and hit Signup as seen below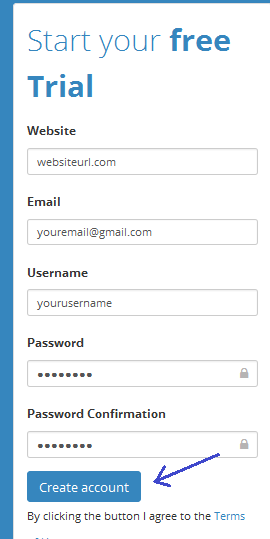 Step 2:
You would be taken to your dashboard, now you need to click on the verification link sent to your email.When done login to your Account (Dashboard). Click on Zones.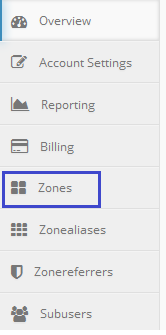 Step 3:
Fill in your Website/blog details such as name, url etc.. make sure you select Pull in the zone type. Below is how you should fill in your details.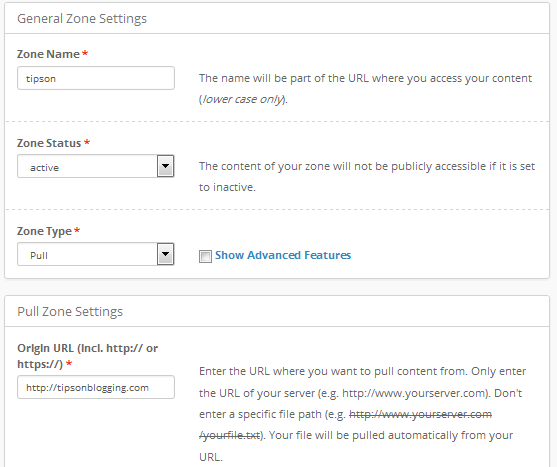 Click on Save and you should see a progress bar displaying "We are now deploying your new zone tipson. This process will take a few minutes"
Now you need to wait for some minutes until its fully deployed, this takes approximately 3-5 minutes.
While waiting for it to finish deploying follow the next steps to install the plugin on your wordpress blog for final configuration.
Step 4:
Go to Plugins and Add New. Search for CDN Enabler, Install and Activate.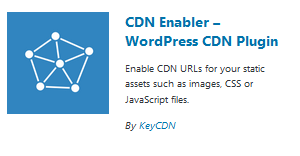 Step 5:
Once it's done deploying and shown Active you should copy the zone url which is similar to the one in below image.

Click on CDN Enable settings I.E. The plugin you installed earlier.In field for zone URL, Paste your zone url there as demonstrated in the image below.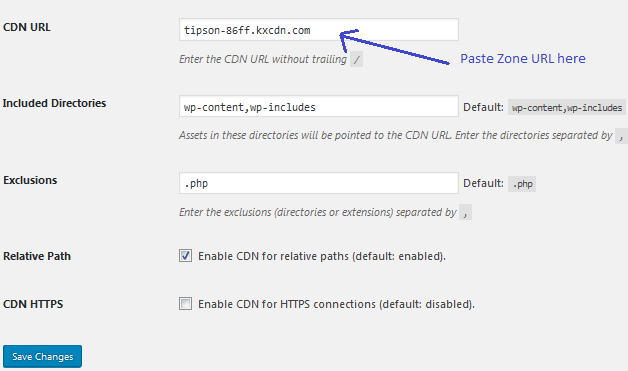 Click Save.
Now you have fully setup KeyCDN for your WordPress Blog and all your wordpress contents would be served from KeyCDN Network.
To confirm this, you could check your blog's source code and you'd see something like
http://tipsonbl-82bd.kxcdn.com/wp-content/plugins/. Your contents are being pulled and served from KeyCDN.
Feel the Speed of your WordPress blog.
Try this for 30days and I bet you want to upgrade and continue enjoying the service as am doing right now.
Hope you enjoyed the Post.
Over to you;
If you have configured keyCDN for your wordpress blog how is the improvement of your blog's speed so far?
Let me know in your comments.
Prosper Noah is the brain behind TipsonBlogging. A full-time blogger & SEO expert.  His tips has helped a lot of people
start their own blogs
, grow it and make money.