Growing a blog is hard work. Ask any successful blogger and they will tell you that starting a blog is easy.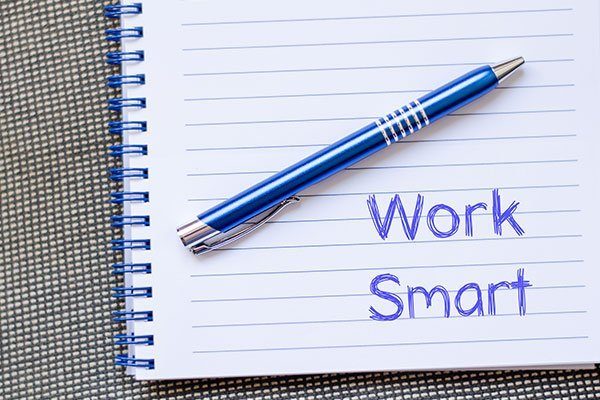 Anyone who starts a blog usually does it because they are pursuing a life of freedom.
Today's post is coming from a wonderful blogging coach and my blogging friend Suzan Velez.
Most likely, you've read someone's income report online. Now you're seeing dollar signs because you've set up your first blog.
You've even gone so far as to publish a few blog posts on it.
If this sounds like you, I am going to share what it takes to grow a blog.
Unfortunately, growing a blog is hard.
I am not going to sugarcoat it. I want you to know the truth.
Of course, everyone is different. You may know more about social media than I do.
Maybe you come from a marketing background. Or maybe you've been an entrepreneur longer than I have?
Growing A Blog Is Hard
Regardless of where you are in your blogging career. I am going to share what I've been doing that is helping me grow my blog.
These tasks are small ordinary steps that I do every week, day in day out.
Maybe you can use these using some of the tips that I'm going to share with you, hopefully, you'll see your blog start to grow overtime.
Blog Commenting
I make it a point to visit blogs in my niche on a daily basis. I'll then read the post and take the time to leave a valuable comment.
I've been doing this for about 3 months.
No, you won't get a flood of traffic. However, I've met some great bloggers and have picked up on a lot of blogging tips that have helped me improve my blog.
Just by taking the time to comment and share other people's work, I've managed to land 6 guest posting opportunities.
This is great because it means that my blog is now linked to 6 other blogs.
I am NOT focused on the backlink. Instead, I look at it like this:
My blog is now in front of 6 other bloggers audience.
No not everyone will click on my author bio link. I am not foolish enough to believe that.
However, if someone reads my blog post and they like what they read, they might just be curious enough to click over to my blog.
Just by guest posting, I am getting my writing in front of more people. This increases the chance of people clicking on my author bio.
Pinterest Marketing
When I started my blog, Pinterest wasn't sending me any traffic. I almost quit my Pinterest strategy.
However, now Pinterest is my biggest traffic referral. Facebook is my second biggest traffic referrer.
I've made it a point that every week, I focus on improving my Pinterest marketing strategy.
The great thing is if you're using automated tools like Tailwind and Board Booster, you won't have to worry about spending too much time on your Pinterest marketing.
Here's a great list of other blogging tools that can help you grow your blog.
All I have to do is create a specific Pinterest sized image for all my blog posts.
Social Warfare makes it easy for people to share my images to Pinterest. I've written a tutorial on how I create my Pinterest images.
I don't have any Pinterest marketing secrets. Sorry, wish I did, but with time and consistency I am finally starting to see some traffic.
It's taken me well over 5 months to start seeing blog traffic.
Consistent Posting
As a blogger, you're going to realize how important it is to create consistent quality content on your blog.
I make it a point to post new content on my blog 2 times per week.
This content creation schedule gives me time to promote my own content and write guest posts for other bloggers.
If you're serious about growing your blog, you're going to have to create content for your blog as well as other people's blogs.
Don't think that you need to post on your blog daily. You can if you want and there are bloggers who do.
However, I would recommend that you create a blogging schedule you can live with and keep up with.
Start A YouTube Channel
I've been working on my YouTube channel since almost the start of my blog.
While I love blogging, I also love creating videos. I've also found that creating videos is a great way to create tutorial videos.
If you create any type of tutorials on your blog, you may want to consider creating a YouTube channel.
We've all heard that videos are huge and some people prefer watching videos over reading. Here's a great post on some YouTube facts.
Once you start creating videos, you'll realize how fun it is to create videos.
The best part is that you can easily embed your videos on your WordPress blog.
This gives people another way to stay on your blog longer.
Keeping Track of Stats
If you're like me, you're a stat junkie. I know that I shouldn't check my Google Analytics every day.
However, I can't seem to help myself.
If you don't check your stats on a daily basis, you should at least check them once a month.
Pay attention to your popular posts. Your analytics will show you which blog posts people are reading and spending time on.
Can you write more content based off your popular posts? If so, then I recommend doing that.
Which blogs are sending you the most traffic?
If you're blog commenting, find out which blogs are sending you the most traffic.
If you see that a blog is sending you a lot of traffic. Maybe it's time to reach out to see if you can guest post on it.
If they don't accept guest posts, then continue leaving valuable comments.
After all, you know that their readers are engaged and you have a great chance of them visiting your blog.
Final Take Away
I know that this sounds like a lot. The great thing is that you don't have to do all these tasks every day.
The only task that I do every day is commenting. I also make it a point to write 1,000 words every day.
However, between you and I, sometimes I can't get my 1,000 words written every day.
Create a routine of marketing strategies that work for your blog.
Prosper shares some great tips that will help new bloggers get traffic to their blogs.
I recommend using some of the tips from this post and from Prosper's blog post.
Once you realize what's actually working for your blog, break those tasks into doable steps.
For instance, you could create a new YouTube video every Wednesday.
You would work on your Pinterest marketing every Monday. Invest in the Pinterest automated tools which will make it a lot easier for you.
It's your blog, create a working schedule that will help you grow your blog.
Remember, growing a blog is hard and it's going to take consistent work on your part to grow it.
What methods are you using to grow your blog? Do you use any of the methods that I am using to grow my blog?
If so let me know which method is giving you the best results. I'd love to hear how you're growing your blog.
Author Bio
Suzan Velez is helping people start, grow and monetize their passions through blogging. She loves helping people with the techie side of blogging sign up for her free 7 day WordPress Course at susanvelez.com. You can follow Susan on Twitter @SusanWPTutorial
Prosper Noah is the brain behind TipsonBlogging. A full-time blogger & SEO expert.  His tips has helped a lot of people
start their own blogs
, grow it and make money.