Are you looking for how to target a specific or particular country audience for your blog? you can help google determine which country is more important to you.
On this post, you are going to learn how to target a particular country audience on your blog.
Below are what you should take note of when trying to target a particular country on your blog.
In order to be able to do this, ensure you take note of the following
Top level Domain.
You need a Top level domain if you want to target a particular country audience e.g. Domains such as .com, .net, .org, etc would be a good fit. a country-coded domain like .com.ng (Nigeria), .fr (France) are already pointing to  a particular country. So you can't target a specific country with a country-coded domain. So you need a Top Level Domain.
After you've taken above into Notice. you can follow below Steps to target the Particular Country.
How to Target a Particular Country Audience on your Blog
Step 1: Make sure you are logged in to your Google Webmasters Console
Step 1: Click here to Open the International Target Report where you can target the Country.
Step 2: Select your blog from the Drop down with Please Select a Property as seen in the below screenshot.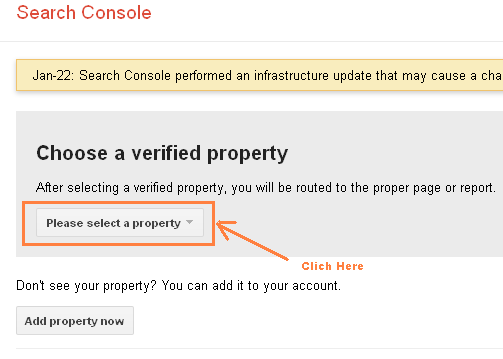 Step 3: You would be taken to where you can select the country you want to target. Select your Country, Tick and Click Save.  the screenshot below should guide you properly.
Also Check out: Blog Completely removed from google search results? Here is a Quick Fix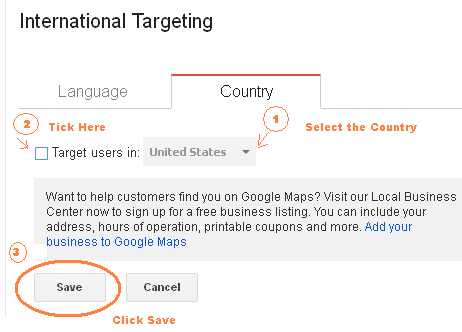 Holla! you just did it but below is how to make it successful with that country you are targeting.
Publish the Country-Related Articles
This means that since you have decided to target that particular county e.g. Nigeria or United States, you need to keep publishing articles that relate to the country. i.e. Articles that the country users would love to read. You can't possibly target United States and publish Nigerian related articles. This would really hurt.
Use Social Media to Gain Exposure
Be ready to gain exposure by running Ads e.g. Facebook Ads, Linkedin, Instagram and also make sure you target that country.
Also share your posts on Google Plus Communities. Don't spam
You can checkout the post on Running facebook Ads that drive traffic.
So this is how to target a particular country audience on your blog.
Make sure you share and also leave a comment.
Prosper Noah is the brain behind TipsonBlogging. A full-time blogger & SEO expert.  His tips has helped a lot of people
start their own blogs
, grow it and make money.