This is a guest post by Oluwasegun Daniel for PronoahGuide
---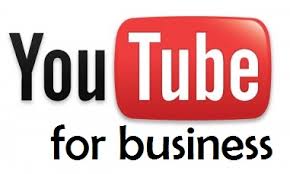 YouTube is one of the most popular websites worldwide. It has over one billion users despite the fact that it is a video sharing platform owned by Google. Your business (whether online or offline) can benefit from YouTube immensely. For this post, I have highlighted five ways your business can drive sales and of course make more money:
1. Advertise with Adwords
You can promote your videos with YouTube's paid advertisement known as "Adwords for Video". You can advertise in three ways i.e. as a pre-roll ad before the videos that people watch, as a promoted video when people search for similar videos on YouTube and as a banner ad.
2. It helps increase your rank in Google's search engine
Due to Google's recent algorithm changes, their search engine favours websites/links that have YouTube contents. All you have to do is to upload many videos as you want on YouTube. You can include a link to the business website in its description. This will ultimately lead to higher ranks in Google search.
3. Use Annotations to engage your audience:
Annotations are little boxes that pop up as commentaries or subscribe interjections. Annotations can enable you to keep and engage your audience which ensures consistent traffic and increased sales.
4. It allows you to build your own email list
You can build a large email list by using YouTube. There is free software that allows you to embed a sign in directly into the YouTube video. You can build an enormous email list by using annotations.
5. YouTube gives you a chance to build your worldwide audience
It is the vision of every business to have a global audience but even if you want to have a local audience it is possible by targeting your videos.
YouTube is a platform to enable you target prospective global clients. All you have to do is upload your videos and target any location you want or the global audience.
Though there are more ways your business can use YouTube to drive sales but I believe you can implement YouTube to boost your business whether offline or online. Besides, YouTube is the world's second largest search engine.
---
Guest Author:
Oluwasegun Daniel is a web developer, writer and graphics designer. He is the Author of Resource Toolbox. He loves to teach and inspire others. You can checkout his blog at techsegun.com to benefit from what he shares with his Readers.
---
Prosper Noah is the brain behind TipsonBlogging. A full-time blogger & SEO expert.  His tips has helped a lot of people
start their own blogs
, grow it and make money.