Have you been looking for how to get whogohost free domain for life on every hosting account? I guess Yes.
[the_ad id="4524″]
Many articles have been written on this blog ranging from setting up a free blog on blogger to starting a self hosted wordpress blog.
Something important we always looked at when starting up a blog is a Domain name and Hosting.
Let's take a quick look once again as to what a Domain and Hosting really mean.
Domain and Hosting
The domain name is the name of your blog on the internet such as http://www.pronoahguide.com.  Your domain name is dependent on the hosting. Which also means that without a Hosting it can't work.
The hosting is likened to a house that keeps the domain. It's got all of the requirements such as bandwidth etc.
[the_ad id="4367″]
Now back to the  main reason for this post. I would be sharing with you how to get a free .com.ng or .org.ng domain for life with every hosting account you purchase on Whogohost.
Whogohost is a Nigeria's leading Web Hosting and Domain Registration company, providing SME and reseller web hosting with WordPress and Joomla.
How to get Whogohost Free Domain For Life on Every Hosting Account
The below steps if followed carefully would get you a free .com.ng or .org.ng domain with every hosting plan you purchase on Whogohost
1. The first thing you should do  is signup using my referral link and register an account with them. By clicking on the Register button as seen in below screenshot. Registration is totally free.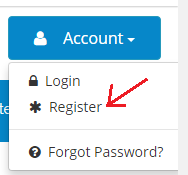 Disclosure: When you purchase using my referral link, at no additional cost to you, I will receive a small commission. I would get this referral fee for recommending just about any other company, but here at PronoahGuide I only recommend products that I personally use and/or believe will add value to my readers.
[the_ad id="4524″]
After the registration follow the next steps.
You should make sure that you do not make the mistakes of buying the hosting differently and the domain differently. That is why you should follow the guide here carefully to avoid mistakes.
2. From your whogohost Dashboard go to Hosting >> Order New Hosting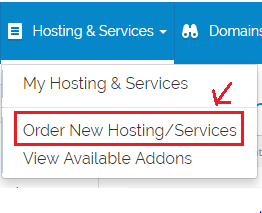 3. Now its time for you to chose from the hosting plan of your choice starting from aspiring to giant hosting. I would advice you go for premium hosting upward. If you go for the premium, you pay N6000 annually (per year).
Below is their pricing as at the time of publishing this post.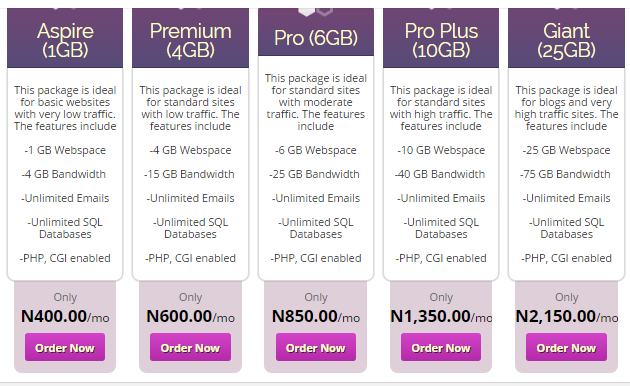 4. Click on your choice with the Order Now button
[the_ad id="4524″]
Now from the next dialogue. You would be required to put the domain name you want to use. Make sure it's either .com.ng or .org.ng depending on your choice and click search.

You will see their normal charges of N1,500 for a .com.ng domain but do not worry. Just click on Continue.
5. This is the final stage: Make sure you have your billing cycle set to annually. This is because only annually, biennially and trienially gets the free .com.ng domain as seen in the screenshot below
Finally click on Continue button to check out.
Conclusion
This is How to get a free Domain for life with every hosting account on Whogohost.
[the_ad id="4367″]
Read: 4 Reliable Websites to Buy Cheap Domain Names for your Next blog
Share with friends on your favorite Social Media Networks to enjoy this too.
Let me know what you think about this free domain on all hosting accounts on whogohost. Do you have any questions? feel free to leave them via the comment box below.
Prosper Noah is the brain behind TipsonBlogging. A full-time blogger & SEO expert.  His tips has helped a lot of people
start their own blogs
, grow it and make money.